US deploys final missile interceptor in Alaska, efficiency claims remain dubious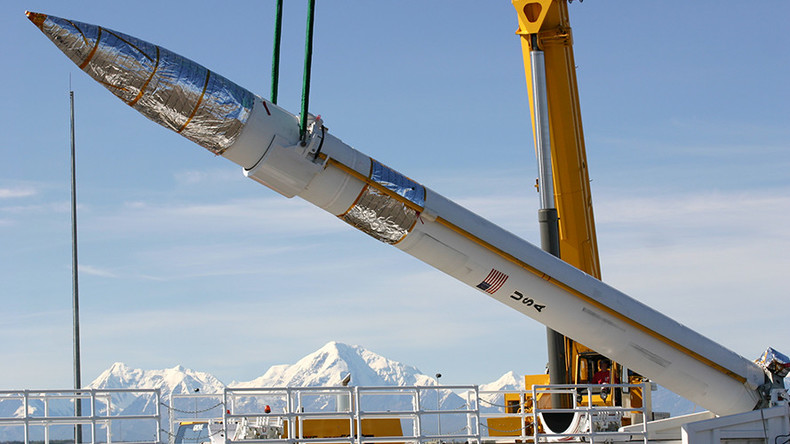 The 44th and final interceptor in the Ground-based Midcourse Defense (GMD) system was installed in Alaska under an Obama-era order, months before a deadline. The Trump administration is now seeking 20 more despite the system's dubious success record.
The GMD system is designed to shoot down ballistic missiles travelling in space, which is a considerably harder than intercepting a warhead after re-entry, as the THAAD and AEGIS systems are designed to do. Interceptor-missile sites are located in California and Alaska, and presumably would protect the US from a small-scale missile attack from Iran or North Korea.
Under the Obama administration, the US Missile Defense Agency (MDA) was authorized to install 44 silos for the Ground-Based Interceptor (GBI), the three-stage missiles that deliver a killer-vehicle into orbit to destroy a targeted ballistic missile. The last-planned interceptor was deployed at Fort Greely on November 2 by the MDA and Boeing, the prime contractor for GMD since 2001, according to a Defense News report.
The announcement on Tuesday dispelled earlier concerns that the deployment schedule would not be met due to delays in testing the system. The latest test in late May was hailed as a breakthrough by the MDA because it was the first to engage and take down an ICBM-class target, which traveled faster than targets in previous tests.
US President Donald Trump bragged about the effectiveness of the system last month, when he claimed that it could "knock out a missile in the air 97 percent of the time." The claim seems to be exaggerated, as test records since its inception in 1999 have suggested a success rate of some 56 percent. This is despite tests being carried out in good weather conditions, and target missiles not being equipped with countermeasures such as decoy warheads. The MDA reportedly intends to fire at least four interceptors at each incoming ICBM in case of an actual attack.
The Trump administration has asked Congress to allocate an additional $4 billion for anti-missile defense programs, including the deployment of 20 extra interceptors at Fort Greely.