Plane's engine bursts into flames as it lands at Seattle airport (VIDEO)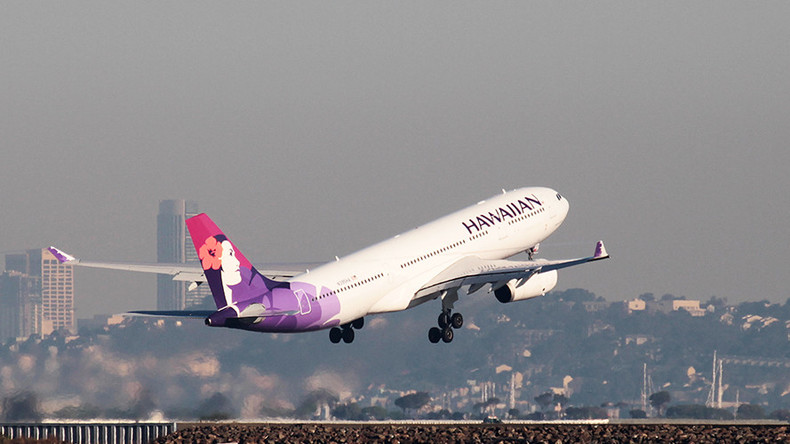 A dramatic video has emerged on social media showing a Hawaiian Airlines plane's engine catching fire upon landing at Seattle-Tacoma International Airport in Seattle. The footage shows flames coming out of the aircraft's engine.
The incident took place on Tuesday night, the airport said in a statement on Twitter. The aircraft landed safely and no injuries were reported, it added.
The aircraft that landed was a ferry flight, meaning only flight crew onboard and no passengers. No injuries have been reported. The investigation continues.

— Sea-Tac Airport (@SeaTacAirport) November 8, 2017
Hawaiian Airlines confirmed the incident on Twitter, saying that an A330 ferry flight "experienced a left engine issue on final approach at [Seattle Airport] tonight."
UPDATE: An A330 ferry flight from PAE to SEA experienced a left engine issue on final approach at SEA tonight. A left engine fire reported upon landing was extinguished. There were no passengers onboard, and the two pilots were unharmed. The aircraft is currently being inspected.

— Hawaiian Airlines (@HawaiianAir) November 8, 2017
The aircraft was ferrying in from Paine Field Airport, which is a small international airport serving part of Seattle.