Over 40 million fire extinguishers recalled after death and complaints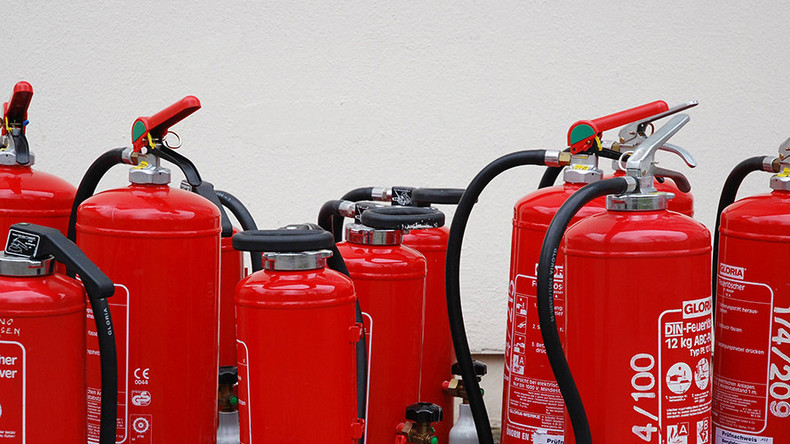 More than 40 million Kidde fire extinguishers are being recalled following one death and nearly 400 complaints of faulty operation, according to a US government notice. Some have been on the market for more than 4 decades.
The US Consumer Product Safety Commission issued the recall notice on Thursday, saying that the extinguishers can become clogged or require excessive force to operate, and thus fail to spray during an emergency.
The recall is in part because of a fatality in 2014, when emergency responders could not get a Kidde fire extinguisher to work after a fiery car crash, according to the notice. The government said there had been nearly 400 reports of the extinguishers failing to operate, or the nozzle coming off with great force. The malfunctions have reportedly caused 16 injuries, ranging from smoke inhalation to minor burns, as well as over 90 instances of property damage.
Read more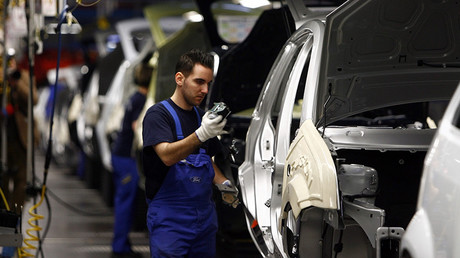 The recall covers 134 models of push-button and plastic handle extinguishers in the US and Canada, made from 1973 through August 15, 2017. It also includes models that were previously recalled in March 2009 and February 2015, the commission said.
The red, white and silver varieties of extinguisher were on sale at Menards, Montgomery Ward, Sears, Home Depot, Walmart and other home and hardware stores. They were intended for use in commercial trucks, recreational vehicles and boats.
Kidde, which is based in Mebane, North Carolina, said it worked closely with the government to start the recall and make sure the extinguishers are replaced with different models as quickly as possible. The company also makes smoke detectors and other fire safety products.