'Not propaganda': RT's Ed Schultz challenges Congress to summon him (VIDEO)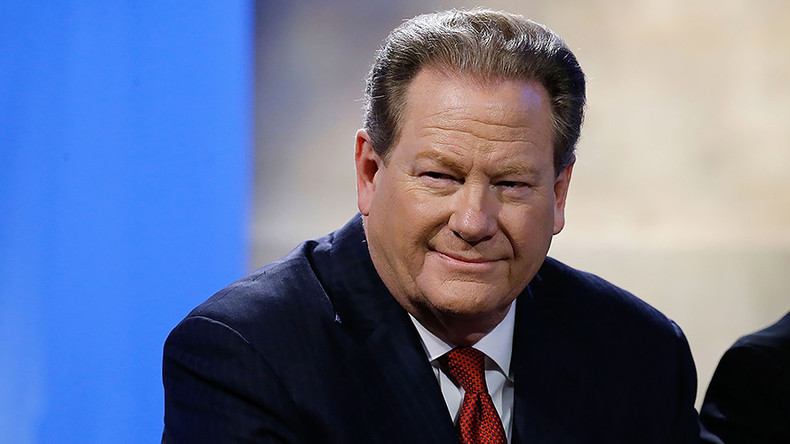 RT America's Ed Schultz tore into lawmakers who have alleged that RT America meddled in the 2016 presidential election. Schultz didn't pull any punches, calling the Congressional investigation "disgraceful" and "unprofessional."
On Wednesday, Schultz ended his daily news show "The News With Ed Schultz," with a response to the Senate Intelligence Committee, and its ranking member Senator Dianne Feinstein (D-California), who is leading the charge into an investigation focusing on Russian meddling in the 2016 election.
"I want to comment on the last two days of the Senate and House hearings on Capitol Hill focused on social media and the accusations cast about this network, RT America," Schultz said.
The anchor elaborated, and called accusations leveled by the Senate Intelligence Committee "disgraceful."
"We are not propaganda, and we do not take orders from any government entity involving content on RT America," Schultz said. "Furthermore, none of the journalists that work at this network have anything to do with any advertising campaign on any social network platform."
Schultz noted that the House and Senate looking into the alleged meddling have not called on him or any other employee of RT America in to testify to Congress, after they accused the network of aiding Russia in election interference.
Schultz stated that this decision "speaks volumes" about the agenda of the House and Senate committees, and the excuses they continue to make based on the outcome of the last presidential election.
The anchor also pointed to the United States' history of election meddling in other countries, and cited a commercial cut by former President Barack Obama in France to support then-French presidential candidate Emmanuel Macron, ahead of France's election. In the commercial Obama is seen instructing the people of France how to vote.
Schultz wasn't done, though. He proceeded to call out Senator Dianne Feinstein (D-California) for her leading role in the election interference investigation.
"The Senate Intelligence Committee, that's what they're called? Really? Senator Dianne Feinstein should be ashamed of her ignorance, not knowing what impressions are," Schultz said.
READ MORE: RT reveals its top promoted tweets during US election campaign, & the results may surprise you
The anchor ended his thoughts on the situation by expressing doubt in lawmakers' capacity to regulate social media.
"The American people are supposed to count on them for judgment on what to do about social media in this country? They should do their job and work for the American people, and talk to the people who are really involved," he said.
On October 26, Twitter banned RT, and another news outlet called Sputnik, from advertising on its platform.
The social media company said in a blog post that the decision was made based on, among other things, the "US intelligence communities conclusion that both RT and Sputnik attempted to interfere with the election."