Benghazi attack suspect detained by US special forces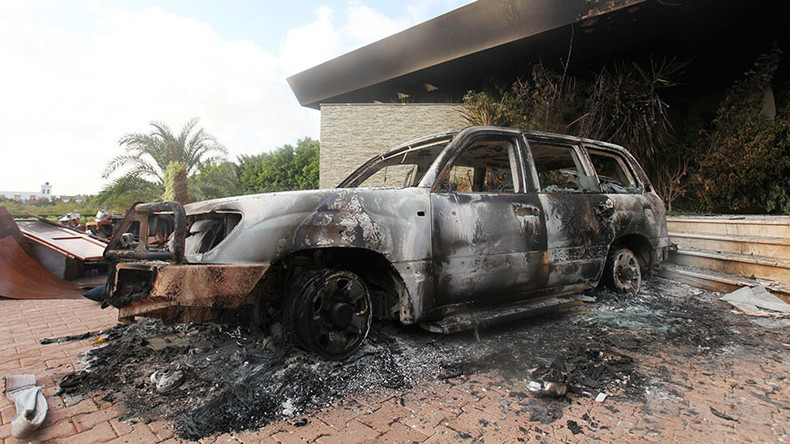 The White House has confirmed that a militant thought to be involved in the 2012 attack in Benghazi, Libya has been captured in the country. Four Americans, including a US ambassador, died in the attack.
The man, named by the White House as Mustafa al-Imam, was detained by US special forces in Libya Sunday night. US President Donald Trump said he expects al-Imam to "face justice" on US soil.
"Yesterday, on my orders, United States forces captured Mustafa al-Imam in Libya," Trump said in a statement. "Because of this successful operation, al-Imam will face justice in the United States for his alleged role in the September 11, 2012 attacks."
"Our memory is deep and our reach is long, and we will not rest in our efforts to find and bring the perpetrators of the heinous attacks in Benghazi to justice," he added.

"I am deeply grateful to the US military, law enforcement, and intelligence community for their efforts to bring to justice the perpetrators of the September 11, 2012 terrorist attacks on US diplomatic facilities in Benghazi, Libya," said Secretary of State Rex Tillerson, adding that the State Department family "continues to mourn the loss of Ambassador Chris Stevens, Glen Doherty, Sean Smith, and Tyrone Woods."
BREAKING: US officials: Special operations forces have captured militant who was instrumental in Benghazi attack, US envoy's death.

— The Associated Press (@AP) October 30, 2017
Though US officials initially claimed that the attack was a spontaneous response to a YouTube movie considered offensive by Muslims, US intelligence later determined that the attack on the US diplomatic compound was coordinated by the militant group Ansar al-Sharia.
In 2014, the US Senate Intelligence Committee heard how security staff at the ambassador's compound were unable to fend off "at least 60 different attackers."
Ambassador Stevens went missing during the assault and his body was later found outside the compound. The murder was the first time since 1979 that a US ambassador died in the line of duty.
You can share this story on social media: