US Defense chief Mattis 'cannot imagine' Washington accepting nuclear Pyongyang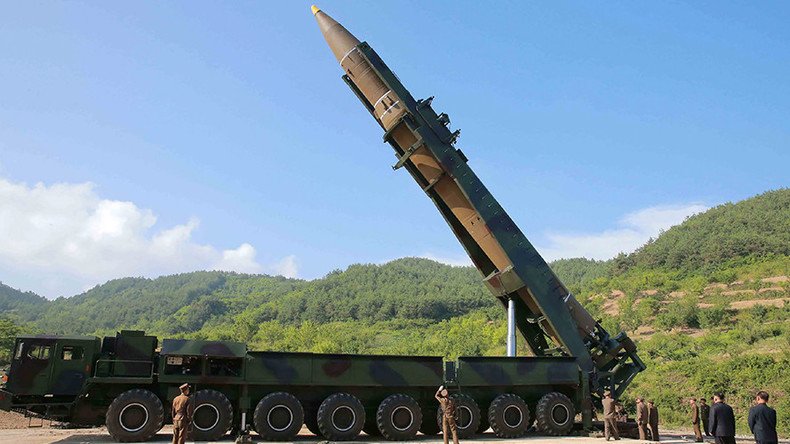 The US secretary of defense says he "cannot imagine" the US ever accepting North Korea as a nuclear state, and claimed that possessing nuclear arms makes Pyongyang vulnerable rather than more secure.
The Pentagon head spoke after a week-long trip to America's allies in Asia, culminating in a visit to the DMZ, or demilitarized zone, the tense border between South and North Korea.
After meeting his counterpart, Song Young-moo, Mattis said Washington would not back down in its pressure on North Korea over its development of nuclear weapons and ballistic missiles. "I cannot imagine a condition under which the United States would accept North Korea as a nuclear power," he said in Seoul on Saturday.
Mattis stressed that the military pursuit of North Korea, which Pyongyang says is needed to protect the nation from a possible attack by the US and its allies, would actually undermine its security and threatened a "massive military response" to the use of nuclear weapons by North Korea.
"Make no mistake – any attack on the United States, or our allies, will be defeated. And any use of nuclear weapons will be met with a massive military response that is both effective and overwhelming," Mattis said.
Meanwhile, the US Congressional Research Service has prepared an assessment of possible consequences of renewed hostilities on the Korean Peninsula, Bloomberg reported. It estimated that even without nuclear strikes, it could kill hundreds of thousands of people in a few days and affect up to 25 million living on both sides of the border, including 100,000 American citizens.
Washington says Pyongyang may be months from developing a credible nuclear threat to the US mainland and pledged to prevent it from happening at any cost. The US claim it prefers diplomatic pressure to military action against North Korea, but so far has shown no intention to offer any concessions to Pyongyang which could bring them to the negotiating table.
In early October, spokesperson for the White House Sarah Sanders said that there will be "no conversations" with North Korea beyond talks on releasing Americans detained there. US President Donald Trump has also not shown openness for dialogue with Pyongyang. He recently said on Twitter that Secretary of State Rex Tillerson "has been wasting time trying to negotiate with Little Rocket Man [Kim Jong-un]"
With Washington and North Korea repeatedly exchanging threats, Russian President Vladimir Putin said in September that "ramping up military hysteria in such conditions is senseless."
"It's a dead end," and in fact could lead to "a global, planetary catastrophe and a huge loss of human life."
You can share this story on social media: