Anyone home? Amazon Key will give couriers & hackers access to your home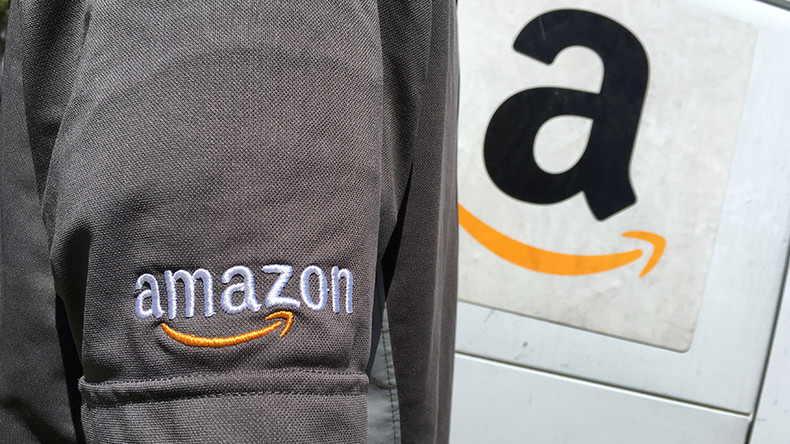 Amazon is addressing customers concerns over thieves stealing their packages by... giving their couriers a key to their homes. Security experts have shown the move will leave homes vulnerable to hackers.
Amazon announced the new service Wednesday that would allow customers to request "in-home" delivery when no one is home.
Once a delivery driver arrives at a customer's house with a package, they will request "secure home access" with the company. Amazon will then verify the driver is at the correct address at the right time and unlock the door through an encrypted authentication process.
"Amazon Key gives customers peace of mind knowing their orders have been safely delivered to their homes and are waiting for them when they walk through their doors," Peter Larsen, vice president of delivery technology at Amazon, said in a statement.
To ensure "peace of mind," Amazon announced the Amazon Cloud Cam Wednesday, an "intelligent indoor security camera" that will start recording before the door is unlocked. With the Cloud Cam, customers can watch a delivery as it happens in real time or review a video of the courier in their house on their smartphone later.
If a hacker was able to breach the AWS cloud, the footage from the Cloud Cams could become vulnerable. In the past, major breaches of large companies such as Equifax have seen stolen data leaked to the internet, where it is then bought and sold to the highest bidder. That means footage from the inside of customer's homes could become a commodity on the black market in the future.
Amazon says that their new service is not only for deliveries, it will also allow family and friends to enter a customer's house when no one is there. Customers can set the frequency and length of time that a person can enter their house and remove contacts whenever they want.
In the coming months, Amazon announced they will begin allowing thousands of "leading service brands" to use the service, including cleaning services, pet sitters and dog walkers.
Larsen thinks that Amazon Key Services will change the way that customers shop online in the future.
"This is not a trial. This is the fundamental way we think customers are going to order and receive their goods," Larsen said, according to USA Today.
Amazon Key will be available for Amazon Prime members starting November 8. The service will begin in the 37 the cities where Amazon Logistics handles the drop-off.
The e-commerce giant assured customers they would be safe because all Amazon Logistics couriers who have access to the Amazon Key Service have been "thoroughly vetted and background-checked." However, the company also said they will soon roll out the service to more locations over time, meaning third-party delivery companies will also have access to a customer's home soon.
The "state-of-the-art" Amazon Key In-Home Kit includes the Amazon Cloud Cam and smart locks from Yale and Kwikset. The package starts at $249.99.
While Amazon has not released the specifics of their Key service, security experts have shown how easy it is to hack into the smart locks that are included with the Amazon Key Service package.
At the annual DEF CON hacking conference last year, two security researchers tested 16 different Bluetooth-enabled locks, and found that 75 percent had "insufficient BLE security." The list included the two smart lock companies that have partnered with Amazon Key.
Last year, DHL Parcel also introduced a similar delivery system that allows couriers to deliver packages to owners of smart cars.
Amazon's announcement sparked a tidal wave of criticism on Twitter, with users calling it the "worst idea of the year," citing concerns of serial killer couriers and hackers gaining access to every house in the neighborhood.
I can't imagine there were a lot of women (or perhaps any) on the team that came up with Amazon Key. Good lord.

— Charles Clymer🏳️‍🌈 (@cmclymer) October 25, 2017
Amazon Key is a new service that allows strangers to enter your home, hide in your closet, and kill you in your sleep. Free with Prime!

— Michael Hicks (@MikeH5856) October 25, 2017
*Calls Customer Service*Hi. I used the Amazon Key service and now my Xbox is missing. Also, they let my cat out. I'd like to cancel.

— Kevin Plantz (@KevinPlantz) October 25, 2017
Amazon Key has to be among the worst ideas of the year... whoever thought this was a thing should be fired immediately... #fail#facepalm

— Helles Mammut (@HellesMammut80) October 25, 2017
You can share this story on social media: