Judge refuses to force Trump admin to pay Obamacare subsidies – reports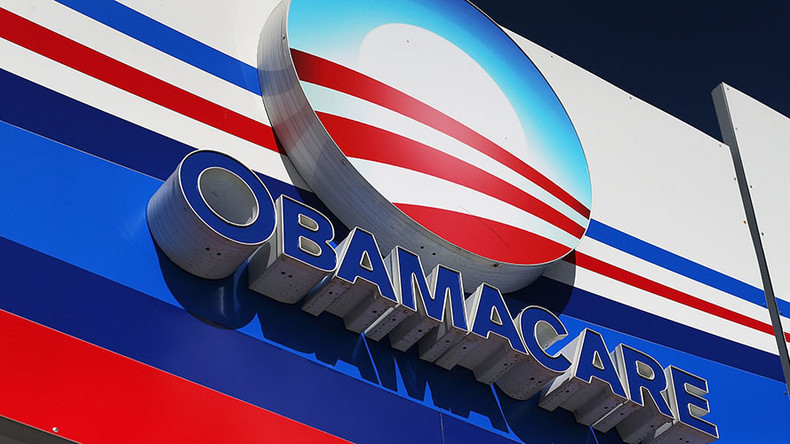 A US judge has refused to block the Trump administration's decision to halt Obamacare subsidy payments to insurance companies.
On Wednesday, US District Judge Vince Chhabria in San Francisco rejected a request set forth by 18 states to immediately force the federal government to resume paying health care subsidies, the Reuters reported.
The subsidies reimbursed insurers for reducing out-of-pocket costs to low-income consumers who acquired coverage under former President Barack Obama's signature healthcare law, formally titled the Affordable Care Act.
Judge Chhabria sided with Trump, saying the government does not have to make payments while litigation concerning the subsidies unfolds, according to Reuters.
President Donald Trump earlier this month declared the subsidies, which had been successfully challenged in lower courts, unlawful. He also called on Congress to appropriate funding for the payments.
The 18 states said Trump was illegally trying to destroy Obamacare by eliminating the government's payments, and warn that his move will lead to higher costs for taxpayers and consumers.
Chhabria wrote in his ruling that the "emergency relief" the states were looking for would be "counterproductive," according to court documents.
Chhabria said that state regulators have been preparing for the termination of the subsidy payments for months, with most state regulators planning to "give millions of lower-income people better health coverage options than they would otherwise have had."
A bipartisan effort in the Senate to extend the blocked federal payments to health insurers failed last week.
The Congressional Budget Office, along with the Joint Committee on Taxation, has estimated that cutting the subsidies will increase the federal deficit, on net, by $194 billion over the next decade.