Twitter bows to Congress, announces political ad 'transparency' ahead of Russia testimony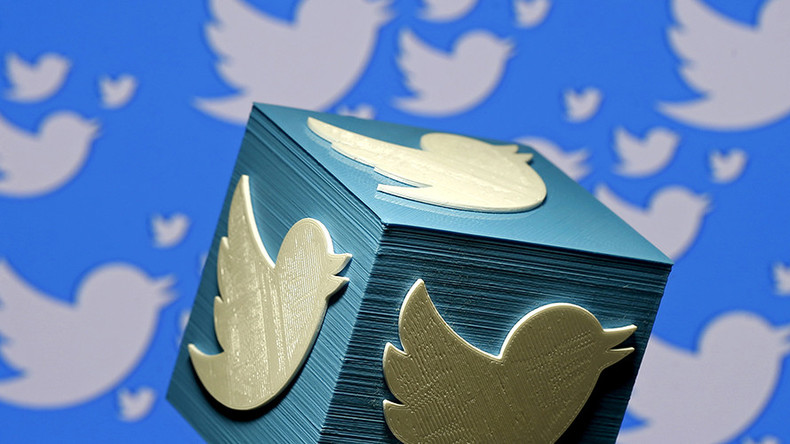 As social media companies face mounting political pressure from US senators investigating Russia, Twitter says it will "dramatically increase transparency" of political ads by disclosing information about who's running adverts on their platform.
Bruce Falck, the general manager of revenue product at Twitter, announced Tuesday that the company will launch "an industry-leading transparency center" that will provide users with additional information on all ads currently running on Twitter.
In the "transparency center," political adverts will have their own "special section" that will allow users to see information on the demographics targeted by any ad, the total funds spent on the campaign, and the advertiser's previous political ad spend. Additionally, Twitter will require political advertisers to self-identify and name the organization funding the advertising campaign.
"To make it clear when you are seeing or engaging with an electioneering ad, we will now require that electioneering advertisers identify their campaigns as such," Falck said.
Twitter's announcement comes mere weeks after Senator Mark Warner (D-Virginia), the ranking member on the Intelligence Committee, attended a meeting with Twitter executives about fake news stories as a part of their probe into Russia's alleged meddling in the 2016 presidential election.
After the meeting, Warner said Twitter's response was "frankly inadequate on almost every level."
Warner told CBS News that the American public had the right to know if any ads that appear on their newsfeed are "generated by interests from Americans or generated by interests from, [or] by activities of foreign powers."
On Tuesday, Warner said Twitter's transparency announcement is a "good first step," specifically praising the public disclosure of information on political ads running on the platform.
Twitter is also giving a new "look and feel" to political ads, which will include a visual marker to indicate that they are promoted by a political account. Falck provided an example of what a political tweet might look like in the future.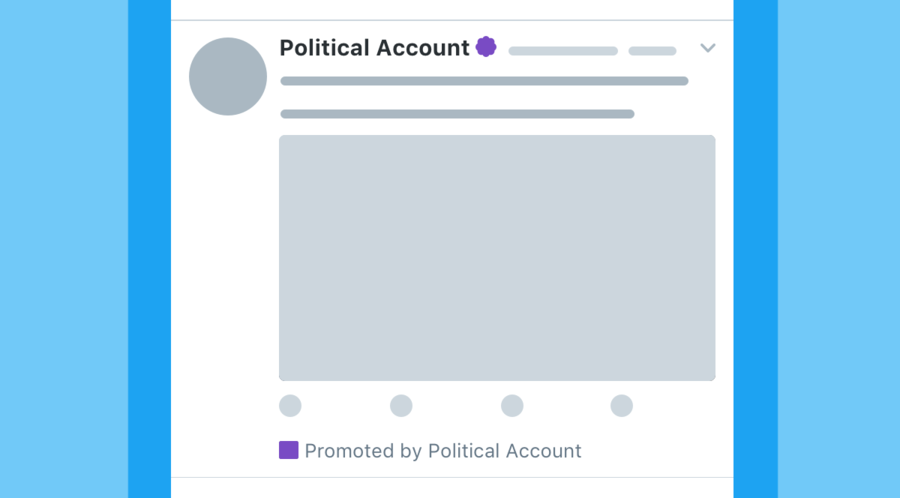 Twitter will also show users which ads they have been targeted to receive and information on which ads they are "eligible" to receive based on targeting. Users can also report "inappropriate" ads or give negative feedback on any ads, regardless of who they target. Falck said the feedback would help the company "remove inappropriate ads from Twitter, and show you more relevant ads in your timeline."
The company will also impose stricter requirements on who can buy advertisements on the platform, limit their targeting options, and introduce stronger penalties for advertisers who violate their policies. However, the company did not provide any specifics about the new regulations.
The updates are scheduled to be rolled out in the US before they are expanded across the global platform.
READ MORE: 'Facebook & other companies abuse monopoly power to increase profit, censor news'
Last week, Senator Warner introduced the Honest Ads Act with Senators Amy Klobuchar (D-Minnesota) and John McCain (R-Arizona). The bill would subject the more than 50 million unique monthly visitors to online platforms in the US to the same transparency and disclosure laws as television and radio ads.
Under Federal Election Commission regulations, radio and television ads have to disclose who is buying political ads.
Warner said that the bill would "prevent foreign actors from influencing our elections by ensuring that political ads sold online are covered by the same rules as ads sold on TV, radio, and satellite."
Rob Goldman, vice president of product, ads and pages at Facebook, also praised Twitter for their announcement, saying that Twitter's plans are "similar to what Mark [Zuckerberg] outlined regarding our own plans."
In September, Facebook said that there were 3,000 ads purchased between 2015 and 2017 that were connected to 450 "inauthentic" accounts and pages. However, they continued to say that more than half of the ads on their platform that supposedly influenced the 2016 US elections actually appeared after the voting was over. The social media giant also said that "25% of the ads were never shown to anyone."
Of the 450 accounts that Facebook flagged as fake and "suspected" Russian bots last month, Twitter only found 22 corresponding accounts on their platform and another 179 "related or linked accounts" that were in violation of their terms of service. None of the 201 accounts were registered as advertisers, the company said.
READ MORE: 'Pay to play': Facebook rolls out nightmare scenario for publishers on its network
The Honest Ads bill was introduced ahead of a congressional hearing with social media representatives. Executives from Twitter, Facebook and Google are all scheduled to testify before the Senate and House Intelligence Committees next week on alleged Russian meddling in the 2016 presidential election through online political ad buying.
Twitter, ended their announcement by thanking lawmakers responsible for the bill, praising their "foresight" on the issue, adding they "look forward to engaging with Members of Congress and other key stakeholders on these issues as the legislative process continues."
You can share this story on social media: