'Racist' cotton-picking song sparks outrage at Ohio middle school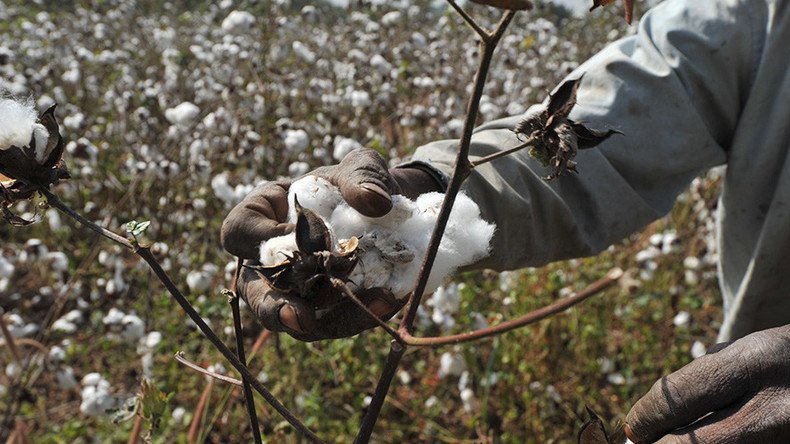 An eighth-grade choir's song about picking cotton sparked cries of racism and at least one walk out at an Ohio middle school.
'Cotton Needs Pickin' was performed at the Springfield Middle School in Lucas County on Thursday. Nicole Maulsby posted a video of the song performance on Facebook, but has since made her page private. Her husband, Alonzo, who is black, walked out during the song.
Maulsby's post was met with anger from other parents, who felt the song wasn't suitable given the country's past with slavery. The song was from a book of American folk music.
The song includes the lyrics, "Cotton needs pickin' so bad, we're going to pick all over this field."
"I know that timing can sound bad, but it's a historical component for what the choir department had to use for their curriculum," Springfield Schools Superintendent Matt Geha said. He said he hadn't received any calls on Friday.
The controversy comes as students from the same school district, Springfield Local Schools, filmed themselves with a Confederate flag and made racial slurs. The group were believed to be part of a Christian youth organization called Young Life.
Maulsby told local outlet, The Toledo Blade, that the song was "a little bit too close" to the racial slur that was "being used across the street in a parking lot."
You can share this story on social media: