'Quarantine for HIV patients': GOP lawmaker defends 'provocative' comments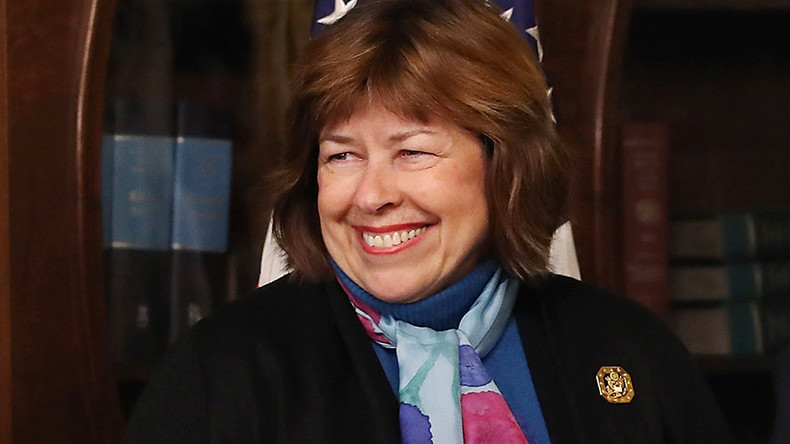 Georgia Representative Betty Price, wife of former Health Secretary Tom Price, has defended herself for suggesting people with HIV should be quarantined and surveilled, claiming her remarks were "provocative."
Price invited outcry when she mentioned quarantines as a way to stop the spread of HIV in the state of Georgia on Tuesday.
The lawmaker and former anesthesiologist asked Dr. Pascale Wortley, director of Georgia's HIV epidemiology section at the Georgia's Department of Health, to comment on "the surveillance of partners, the tracking of contacts, that sort of thing."
She asked: "What are we legally able to do? I don't want to say the quarantine word, but I guess I just said it."
"Is there an ability... since I would guess that public dollars are expended heavily in prophylaxis and treatment of this condition," she continued. "So we have a public interest in curtailing the spread. What would you advise, or are there any methods legally that we could do that would curtail the spread?"
Wortley responded by detailing Georgia's efforts to ask newly diagnosed people to list their sexual partners and either have the patient inform them of their infection, or get a health worker to do so, the Atlanta Journal-Constitution reports.
Price also appeared to bemoan the current climate where sufferers are living with the virus and therefore, in her words, posing a risk of spreading it, as opposed to decades ago when people with HIV "died more readily," and therefore were less likely to pass it on.
"It seems to me it's almost frightening, the number of people who are living that are potentially carriers," she said. "Well they are carriers, with the potential to spread, whereas in the past they died more readily and then at that point they are not posing a risk. So we've got a huge population posing a risk if they are not in treatment."
Price released a statement defending her remarks on Saturday, which was published by the Atlanta Journal-Constitution.
"I made a provocative and rhetorical comment as part of a free-flowing conversation which has been taken completely out of context," Price said. "I do not support a quarantine in this public health challenge and dilemma of undertreated HIV patients."
"I do, however, wish to light a fire under all of us with responsibility in the public health arena - a fire that will result in resolve and commitment to ensure that all of our fellow citizens with HIV will receive, and adhere to, a treatment regimen that will enhance their quality of life and protect the health of the public," she added.
Georgia has the second highest rate of new HIV infections, after Louisiana. Over a third of those with the virus are not receiving treatment.
Price's husband Tom resigned as health secretary in September amidst a scandal around his use of private planes, which were said to have cost taxpayers over $1 million since May.