'Vote-a-rama': Senate takes up 2018 budget resolution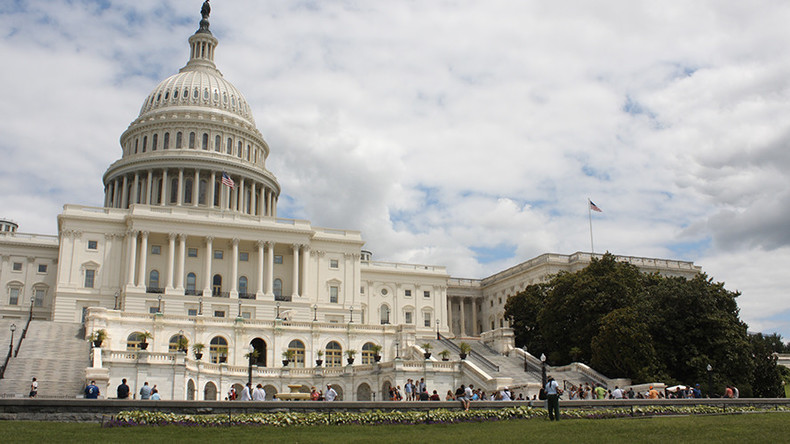 Republicans need just 50 votes to pass the $4 trillion budget resolution to ensure the US government is funded in fiscal year 2018. Vice President Mike Pence has the final vote should there be a tie.
President Donald Trump took to Twitter on Thursday to tweet support for a Senate GOP budget plan as the "first step toward massive tax cuts," but suggested there was uncertainty about the votes.
Republicans are going for the big Budget approval today, first step toward massive tax cuts. I think we have the votes, but who knows?

— Donald J. Trump (@realDonaldTrump) October 19, 2017
"I think we have the votes," he said later in the day, at a press event in the White House with Puerto Rico Governor Ricardo Rossello.
Senate GOP leaders are pushing ahead with a late-night vote. Only one of the 52 Republicans, Senator Rand Paul (R-Kentucky), is expected to break ranks, according to The Hill.
The non-binding budget resolution is supposed to lay out a long-term fiscal framework for the government. This year's measure calls for $473 billion in cuts from Medicare and more than $1 trillion from Medicaid, over 10 years. In total, Senate Republicans would cut spending by more than $5 trillion over a decade.
The $4 trillion plan shelves Republican deficit concerns in favor of the party's tax cut drive, with conservatives and moderates on board. The budget adds $1.5 trillion to the deficit over the next 10 years.
"We feel good about where we are," said Senator John Thune (R-South Dakota), according to Reuters. "The level of resolve is pretty high."
Read more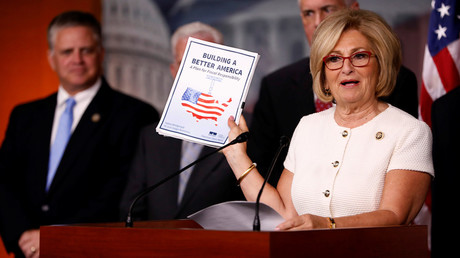 After failing to pass legislation to overturn the Affordable Care Act (also known as Obamacare), Senate Republicans are under intense pressure to succeed on tax reform, beginning with the budget measure.
The House of Representatives passed its version of the budget resolution last week. It calls for tax cuts that don't add to the deficit and would pair the tax rewrite measure with $200 billion in spending cuts over the coming decade.
Defense spending under the budget proposal would steadily increase over the next 10 years. The House proposals calls for $621.5 billion in base funding for the national defense budget for 2018, an increase of more than $70 billion from the 2017 fiscal year. Additionally, the budget calls for $511 billion in non-defense discretionary spending and $75 billion for the global 'war on terror.'
Both plans seek to crack open the longstanding ban on oil and gas exploration in the pristine Arctic National Wildlife Refuge.
Thursday evening's session is known as "vote-a-rama" and is less restrictive than other amendment procedures, allowing senators to introduce as many amendments as they want on whatever subjects they like.
Democrats already introduced three amendments on Wednesday that would block potential cuts to Medicaid, shore up funds for Medicare, and prevent tax cuts from benefiting the top 1 percent of earners. Other amendments could also include preventing tax hikes for the middle class and making tax reform deficit-neutral.
Republicans are reluctant to bring forth amendments that could derail the tax reform process but fiscal and defense hawks may force their issues. Republicans are split on how much spending should go to the military and how important it is to keep the deficit down as they enact their priorities.
Senator Paul is demanding spending levels stick to budgetary caps. The Kentucky Republican spent much of Tuesday feuding with his colleagues non-defense discretionary spending(R-South Carolina), who are pushing for more military spending.