US goes to war with Japan in savage giant robot battle (VIDEO)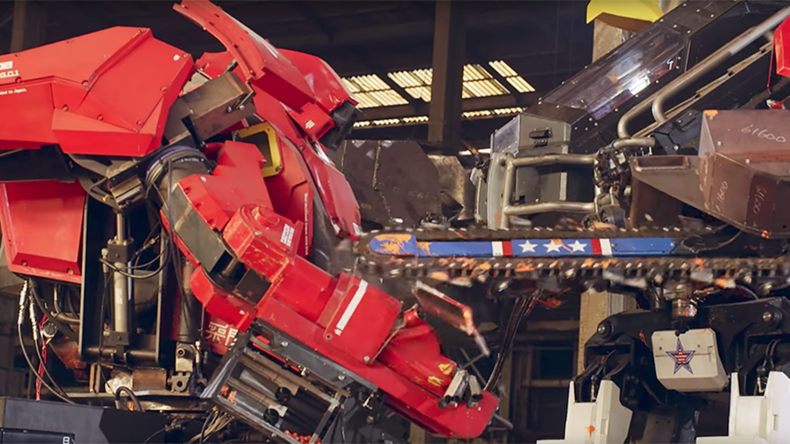 The moment sci-fi enthusiasts have been waiting for their whole lives finally arrived as the world's first ever giant robot fight took place. America and Japan faced off in a battle for technological superiority.
American robotics company 'MegaBots' faced its Japanese rival, 'Suidobashi Heavy Industries', in an abandoned steel mill in a live-streamed event aptly titled 'Giant Robot Duel.'
The inaugural bout saw Suidobashi's Kurata robot floor MegaBot's Iron Glory (MK2) with a single, devastating punch.
In the main event, however, the American pilot prevailed, as their new multi-million dollar 'Eagle Prime' quite literally cut Kurata down, with the aid of its massive chainsaw arm.
MegaBots may have taken the upper hand against the Japanese this time, but they'll certainly have more of a fight on their hands in the future as China's 'Monkey King' looks a terrifying opponent.
Organizers hope it will be the first of many battles as they bid to create a robot fighting league.
You can watch the full bout here.