'F**k your war on terror!' Russian rapper Oxxxymiron wows US audience (VIDEO)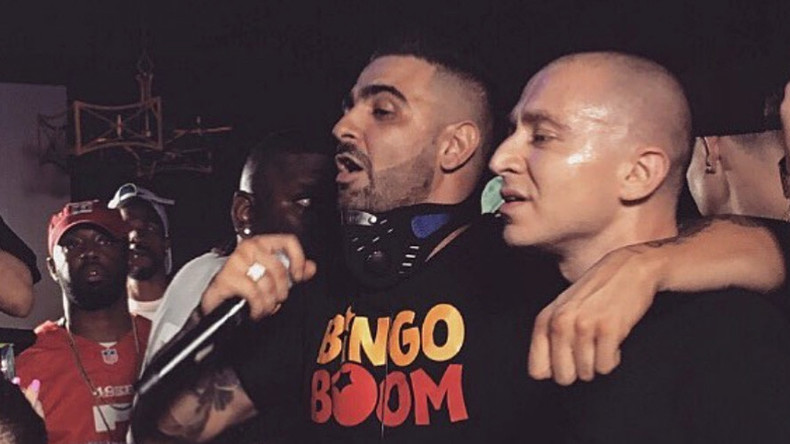 For the first time ever, a participant from Russia has competed in one of the world's leading rap battle leagues, holding a verbal fight with American counterpart, MC Dizaster.
"I'm not paid by f**king Russia Today, Mr Vladimir and FSB for sounding this way. I don't like the Russian government that's power play but it was coward USA that taught them how to behave and bully states into peace... So f**k your home, Dizaster, its role as a world policeman whose all cops are bastards... F**k your war on terror and f**k your war on drugs," the Russian battle MC Oxxxymiron, real name Miron Fyodorov, fired out in his verses.
Rapping his way to the audience's audible approval, Oxxxymiron continued with his jabs towards his US opponent of Lebanese origin, whose real name is Bachir Yagami.
"Let me ask you something that simple but so lethal: how does it feel to hold up a flag that's covered in blood of your own people?
"Listen! Listen! Listen!
"Two million Muslims or Arabs killed by the US in 15 years – sh*t who cares!"
The US rapper based his verses, some in his opponent's language, on insults against Russian women and his rival's relatives.
The battle, proclaimed historic by many in the rap community, happened in Los Angeles and was organized by King of the Dot (KOTD) Entertainment, as part of its World Domination international championship.
While Dizaster has previously held the title of champion, Oxxxymiron became the first Russian rapper to be invited. The US participant called the battle "legendary," commenting that it "was an honor to be part of such a transcending experience."
There is currently much hype around Miron Fyodorov in his homeland, after his recent battle with another Russian MC, Slava KPSS Gnoyny. Their one-hour encounter in August went viral, accumulating more than 25 million views on YouTube.