US offers $12 mn bounty on 2 Hezbollah leaders, cites 'homeland' threat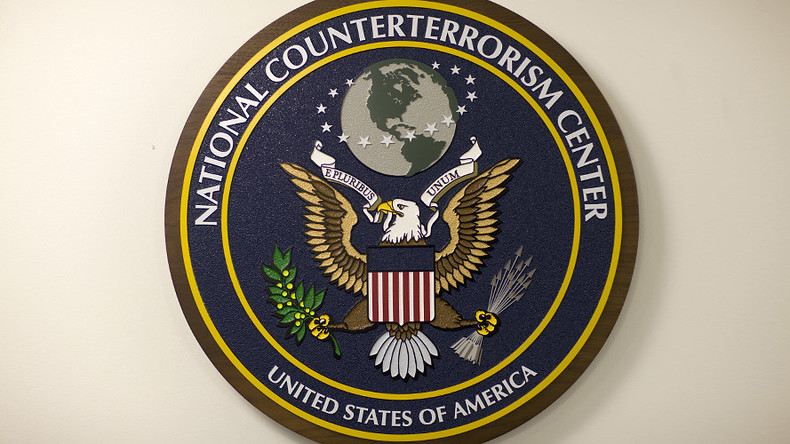 The US has offered a total of $12 million in rewards for the capture of two senior Hezbollah officials, saying the Iranian-backed group is plotting attacks inside the US. The announcement comes as Washington contemplates canceling the Iran nuclear deal.
A $7-million bounty applies to Talal Hamiyah, head of Hezbollah's external operations. Another $5 million is being offered for Fuad Shukr, the group's senior military official, accused of masterminding a 1983 Beirut barracks bombing that killed 241 US Marines.
Hezbollah is "focused on US interests, including here in the homeland," National Counterterrorism Center Director Nicholas J. Rasmussen told reporters at the State Department Tuesday.
While he declined to comment on any specific, credible or imminent threats, Rasmussen said the US intelligence community continues to see "activity on behalf of Hezbollah here inside the homeland."
"It's our assessment that Hezbollah is determined to give itself a potential homeland option as a critical component of its terrorism playbook," he added.
The FBI arrested two Hezbollah operatives in June, one in New York and the other in Michigan, said Counterterrorism Coordinator Nathan A. Sales.
Asked whether this would affect Washington's financial support to the government of Lebanon, which includes several Hezbollah members, Sales replied that it will not. He added that the US does not recognize any distinctions within the group.
"Hezbollah has no political wing. It is a single organization, a terrorist organization, and it is rotten to its core," Sales said, pointing to Iran as the group's chief sponsor.
The State Department designated Hezbollah – or Hizballah, as the US government spells it – as a foreign terrorist organization in October 8, 1997. In February this year, the US offered a $5 million bounty for Mohammed Ali Hamadei, a Hezbollah member who allegedly took part in the 1985 hijacking of TWA Flight 847 in which US sailor Robert Stethem was killed.
Although the bounties were officially announced Tuesday, news of their existence was reported Monday by the Israeli newspaper Ma'ariv.
President Donald Trump has said he's made his decision about the 2015 UN-backed nuclear deal between Iran and six major world powers, but has so far not disclosed publicly what that decision might be.
US diplomats also blamed Hezbollah for backing the Syrian government. The group has worked closely with the government in Damascus in fighting both US-backed rebels and Islamic State (IS, formerly ISIS/ISIL), Hezbollah's Deputy Secretary General, Sheikh Naim Qassem, told RT in September.
Qassem said the US was left with no choice but to fight the "monster" of IS which it helped to create in the first place, but which has "now shifted against them."
Qassem argued that the USA's main interest in connection with Syria was to "remove President Assad from power and change Syria's stance from resistance to American-Israeli friendly."
He added there is an "effective" cooperation between the Syrian and Russian armed forces, Iran and Hezbollah, which has resulted in a great contribution to Syria's driving jihadists out of swathes of its territory.
Since the beginning of the Syrian conflict, Hezbollah has been embroiled in fighting IS and Al-Nusra Front terrorists in Syria in cooperation with government forces.
On Sunday, Hezbollah leader Hassan Nasrallah also accused the US of preventing the Syrian army and its allies from advancing in areas controlled by IS, saying that "Americans are working to hinder the battle against Islamic State."
The group has been also repeatedly targeted by Israeli airstrikes on Syrian soil.