'Have to compare IQ tests': Trump ups ante in Tillerson 'moron' row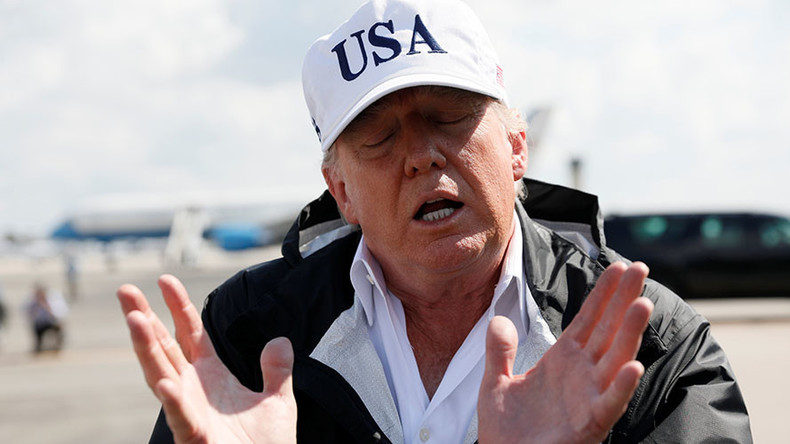 President Trump has laid down the gauntlet to his secretary of state, challenging Rex Tillerson to compare IQ tests with him if, in fact, the rumors the latter previously referred to the commander-in-chief as a "moron," are true.
"I think it's fake news. But if he did [say] that, I guess we'll have to compare IQ tests. And I can tell you who is going to win," Trump told Forbes in an interview published Tuesday.
Tillerson allegedly called Trump a "moron," after a July 20 meeting at the Pentagon with members of Trump's national security team and Cabinet officials, NBC reported previously, citing three unnamed officials familiar with the incident. The report also claimed that Vice President Mike Pence had to convince Tillerson to stay.
Both Pence and Tillerson have rejected the allegations.
"I have never considered leaving this post," Tillerson said October 4, dismissing the reports as "erroneous" and "petty nonsense."
Speculation continues that Trump's White House cabinet is fractured and relations fraught, especially given the president's offhand and extremely public way of dealing with his subordinates.
"I'm not undermining," Trump told Forbes. "I think I'm actually strengthening authority."
I asked @VP Pence to leave stadium if any players kneeled, disrespecting our country. I am proud of him and @SecondLady Karen.

— Donald J. Trump (@realDonaldTrump) October 8, 2017
Tillerson and Defense Secretary James 'Mad Dog' Mattis are scheduled to have lunch with the president on Tuesday.