Rapist granted custody to child of 12-year-old victim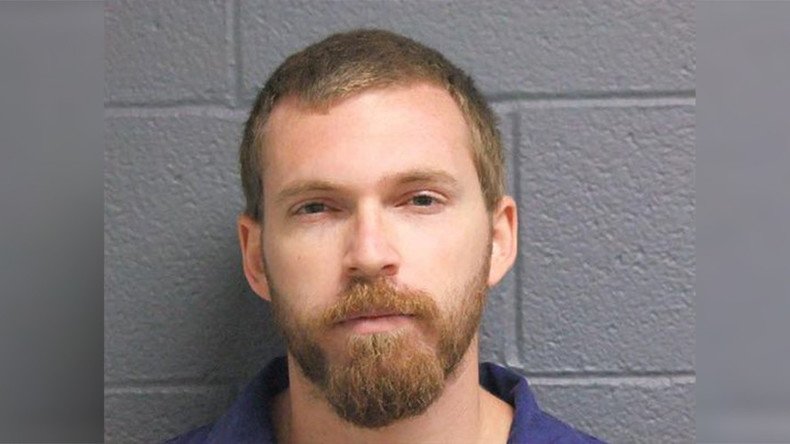 A convicted rapist in Michigan has been awarded joint custody of a child conceived during the rape of 12-year-old girl.
Judge Gregory S Ross of the Sanilac County Circuit granted Christopher Mirasolo custody on September 22 after DNA testing established Mirasolo was the biological father.
Rebecca Kiessling is the victim's attorney and filed objections on Friday.
"This is insane," Kiessling said, the Detroit News reported. "Nothing has been right about this since it was originally investigated. He was never properly charged and should still be sitting behind bars somewhere, but the system is victimizing my client, who was a child herself when this all happened."
According to Kiessler, Judge Ross gave Mirasolo the victim's address and ordered his name be added to the birth certificate, without asking the victim. She said the victim "has never been asked to do this and certainly never signed everything."
Mirasolo raped the mother in 2008, when he was 18. He threatened to kill her and kept her captive for two days.
"She, her 13-year-old sister and a friend all slipped out of their house one night to meet a boy and the boy's older friend, Mirasolo, showed up and asked if they wanted to go for a ride," Kiessling said. "They thought they were going to McDonald's or somewhere."
"Instead, he tossed their cellphones away, drove to Detroit where he stole gas from a station and then drove back to Sanilac County, where he kept them captive for two days in a vacant house near a relative, finally releasing the older sister in a park. He threatened to kill them if they told anyone what happened."
Mirasolo was arrested a month later, when the victim was pregnant. He took a plea deal for attempted third-degree criminal sexual conduct. According to the Michigan Department of Corrections, Mirasolo was sentenced in January 2009 and was discharged on December 20, 2010.
In 2010, Mirasolo sexually assaulted a victim that was under 15, and served four years for that crime.
Kiessling spoke to Mirasolo's other victim, who told her that Mirasolo did the same thing to her.
The custody decision appears to have been sparked when the mother filled out a form about state aid. Sanilac County Assistant Prosecutor Eric Scott then filed a motion to establish paternity and collect child support.
"He claims my client agreed to it and even claimed she signed the judgment, and I'm like, 'No, she didn't. I have it right here,'" Kiessling said.
Mirasolo's attorney Barbara Yockey told RT.com the matter is in the process of "being privately resolved between the parties, as it should have been from the start." Yockey also expressed frustration that the case had been publicized in this way, as it involves a child.
The victim, now 21, is seeking protection under the Rape Survivor Child Custody Act. A hearing will take place on October 25.
You can share this story on social media: