State Dept. approves $15bn sale of THAAD missile defense to Saudi Arabia - Pentagon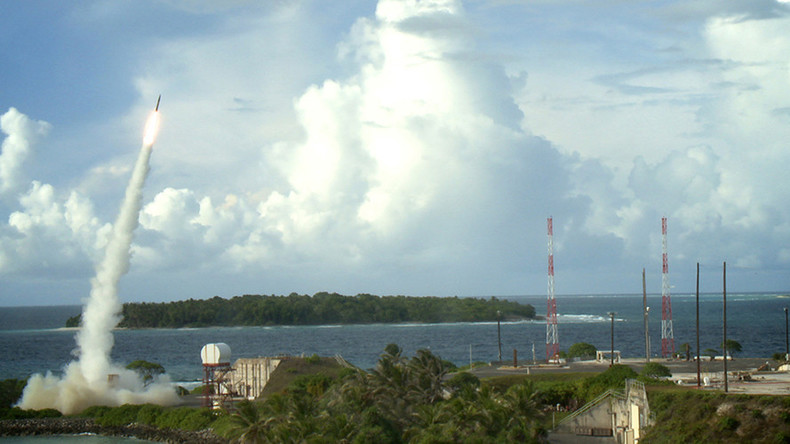 The US State Department approved the sale of Terminal High Altitude Area Defense (THAAD) to Saudi Arabia for estimated $15 billion the day after Saudi Arabia agreed to buy Russian S-400 air defense system.
The Pentagon's Defense Security Cooperation Agency "delivered the required certification notifying Congress of this possible sale" on Friday, the DSCA said in a statement.
The Saudi government has requested 44 THAAD launchers, 360 Interceptor missiles, 16 Fire Control and Communications Mobile Tactical Station Groups and seven AN/TPY-2 THAAD radars, according to the DSCA.
"This proposed sale will support the foreign policy and national security objectives of the United States by improving the security of a friendly country. This sale furthers US national security and foreign policy interests, and supports the long-term security of Saudi Arabia and the Gulf region in the face of Iranian and other regional threats," the agency said.
"This notice of a potential sale is required by law and does not mean the sale has been concluded," the DSCA added.
On Thursday, Saudi TV channel Al-Arabiya reported that during his visit to Moscow, Saudi King Salman bin Abdulaziz Al Saud struck a deal to purchase Russia's most advanced air defense missile system, the S-400. The sale could be worth $3 billion, according to Russia's Kommersant newspaper.
On the same day, Russian Deputy Prime Minister Dmitry Rogozin said, "Talks on S-400 are in progress, but there are no final decisions yet," adding that confidential defense talks were being held between Moscow and Riyadh.
Vladimir Putin called his meeting with the Saudi king on Thursday a "landmark event" that would provide a "boost" to relations, while King Salman said Russia is "a friendly country."
The Pentagon has expressed concern about its allies purchasing Russian defense systems, citing compatibility issues with US weapon systems, TASS reported Pentagon spokeswoman Michelle Baldanza as saying Thursday.
Earlier, the Pentagon expressed concern about Turkey's plans to purchase the same Russian air defense system. With Turkey being a NATO ally, the US military said it would be best for Turkey to have defense systems "compatible" with NATO.
READ MORE: 'Turkey to get what Libya & Iraq lacked: Russian-made S-400 missile system'
The S-400 is Russia's most advanced long-range anti-aircraft missile system and can carry three types of warheads designed to destroy targets including ballistic and cruise missiles.