IRS targeted pro-border patrol groups, left-leaning organizations too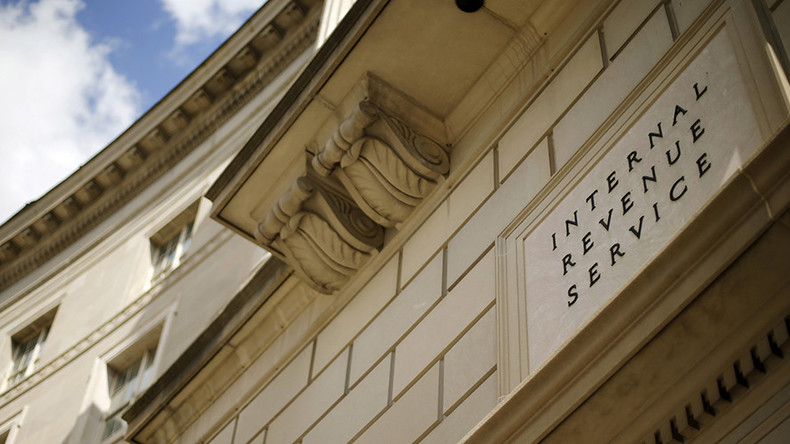 Liberal and leftist non-profit groups seeking tax-exempt status have been subjected to intensified scrutiny from the Internal Revenue Service, in the same way that conservative groups like the Tea Party experienced, according to a report from the Inspector General.
A newly released audit report from the Treasury Inspector General for Tax Administration (TIGTA) shows that the IRS potentially selected 146 applications for heightened review, solely based on politically charged keywords in the organization's name.
The audit examined how the agency used 17 political terms, including words like "progressive,""occupy," and "green energy," to identify tax-exempt applications for review. The report also contained seven "Border Patrol" groups, which were redacted. However, the IRS said there was "no documentation that indicated why Border Patrol was considered an abusive transaction issue."
The IRS also targeted groups with any affiliation with the Association of Community Organizations for Reform Now (ACORN), a nonprofit community organization that advocated on behalf of low and moderate income families. ACORN was disbanded in 2010 after allegations of voter fraud and tax evasion.
One of the organizations waited five years before the IRS made a determination on their request for tax-exempt status.
An earlier report from 2013 found the IRS targeted conservative groups with politically charged keywords, such as "Tea Party," "patriot" and "9/12," in their names and subjected their requests for tax-exempt status to further review.
The audit found that the IRS Determinations Unit developed a "Be On the Look Out" spreadsheet that included "political-sounding" terms that it would check against those groups seeking tax-exempt status. Any group that had one of these terms in their title was reviewed to ensure that they were not actually political organizations disguised as social welfare organizations.
The IRS rules state that a group must be "primarily engaged in the promotion of social welfare," in order to receive nonprofit status.
The initial review sparked controversy from conservatives, who accused former President Barack Obama's administration of using the IRS as a political weapon to bring down their opponents. In response, Obama called the agency's actions "inexcusable" and fired then-IRS commissioner Steven Miller, who was not in charge of the agency until 2012, after the wrongdoing occurred.
The scandal was used by Republicans during the 2014 midterm elections as evidence that the Obama administration was corrupt.
"This report shows the IRS deep scrutiny of political groups is in fact bipartisan, it is liberal and conservative groups that the IRS has been targeting," said Craig Holman, a government affairs lobbyist for the consumer advocacy group Public Citizen, according to the New York Times.