'Calm before the storm': Trump baffles White House press pool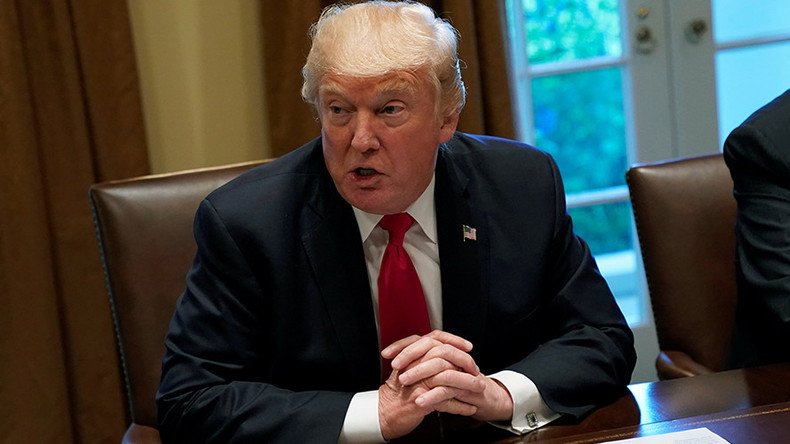 President Donald Trump left many in the media perplexed during a minute-long White House photo-op with US military officials. He made some mysterious comments, and when asked what he meant, he simply replied, "You'll find out."
The impromptu photo-op happened Thursday evening following Trump's meeting with US military officials. When reporters arrived, the president said: "This is the calm before the storm." One unnamed reporter asked: "What's the storm?" "On Iran? On ISIS? On what?"
READ MORE: Trump discusses Iran deal with military leaders
"We have the world's great military people," Trump replied. "Thank you all for coming."
NBC News' Kristen Welker asked Trump one more time what the "storm" he referred to was. Trump simply replied: "You'll find out."
The president and his officials discussed plans related to the Joint Comprehensive Plan of Action, also known as the Iran nuclear deal on Thursday. Trump has until October 15 to recertify the deal, or leave it up to Congress to decide the US' role in the international framework.
Trump also discussed North Korea, Afghanistan and the Islamic State with the military leaders.
Ahead of the meeting, the president characterized that list, including Iran, as a list of "challenges we should've taken care of a long time ago."
You can share this story on social media: