US Justice Dept repeals transgender workers' protections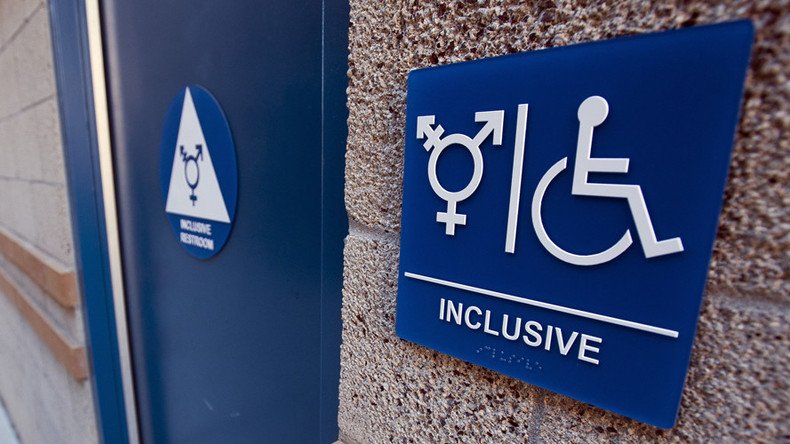 US Attorney General Jeff Sessions has issued a memo reversing protections for transgender workers previously expanded under the Civil Rights Act. Under the revision, Sessions said discrimination only applies to men and women.
"Title VII's prohibition on sex discrimination encompasses discrimination between men and women but does not encompass discrimination based on gender identity per se, including transgender status," Attorney General Sessions wrote in the memo issued Wednesday. "This is a conclusion of law, not policy."
Title VII makes it unlawful for employers to discriminate in the employment of an individual "because of such individual's...sex," and Sessions argued "Sex" is ordinarily defined to mean biologically male or female," and cited legal precedent.
Attorney General Sessions reversed a federal government policy yesterday that clarified transgender people are protected from sex discrimination in the workplace under Title VII.

— ACLU (@ACLU) October 5, 2017
The memo reverses an Obama administration interpretation that expanded Title VII of the Civil Rights Act of 1964 to protect transgender workers under "sex-based considerations."
The revisions could now open up people to discrimination in the workplace due to their gender identity.
Under most state and federal laws, trans people are not explicitly protected from discrimination in the workplace, housing, public accommodation and schools. This means a person can be fired from a job, evicted from a home or kicked out of a business because an employer or landlord or business owner doesn't approve of the person's gender identity.
LGBT advocates argue that federal civil rights law should already shield trans people from discrimination, based on their broader interpretation of the legal protections provided by a ban on sex discrimination.
Sessions DOJ must put its enforcement responsibilities above its divisive agenda. LGBTQ people deserve full protection of civil rights laws. pic.twitter.com/n9rpdwkFPk

— Vanita Gupta (@vanitaguptaCR) October 5, 2017
Civil rights advocates have argued the law that bans sex discrimination in the workplace includes transgender people because discrimination against someone based on their gender identity is fundamentally rooted in sex-based discrimination. The Obama administration embraced this view of the federal law, as did the Equal Opportunity Commission, which often takes up workplace discrimination complaints.
Under Trump, the Justice Department in July filed a friend-of-the-court brief arguing against an LGBTQ-inclusive interpretation of Title VII. The filing comes in the a discrimination case before the United States Court of Appeals in New York involving Donald Zarda, a skydiving instructor, who lost his job after telling a customer he was gay, and subsequently sued the company under Title VII.
You can share this story on social media: