Trump dedicates golf trophy to hurricane victims ahead of Puerto Rico visit (VIDEO)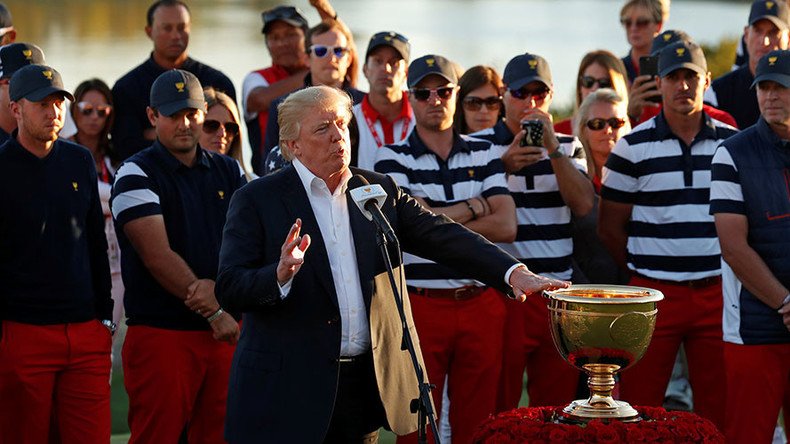 US President Donald Trump has commemorated the victims and survivors of the powerful hurricanes that ripped through Texas, Florida and Puerto Rico like only he could: with a golf trophy.
"On behalf of all of the people of Texas, and all of the people – if you look today and see what is happening, how horrible it is but we have it under really great control – Puerto Rico and the people of Florida who have really suffered over this last short period of time with the hurricanes, I want to just remember them," the president said during a presentation ceremony following the Presidents Cup golf tournament in New Jersey Sunday.
"And we're going to dedicate this trophy to all of those people that went through so much that we love – a part of our great state, really part of our great nation," he added.
Trump is scheduled to travel to Puerto Rico on Tuesday and has exchanged barbs with the San Juan Mayor Carmen Yulín Cruz over mishandling of the relief efforts, accusing her of "poor leadership."
Trump has also criticized the people of Puerto Rico for not doing enough to help themselves claiming they want "everything to be done for them." Puerto Rico is facing the prospect of six months without power and distribution of aid has been slow.
You can share this story on social media: