'Doublethink required?' Twitterati mock CIA's Russian-speaker recruitment drive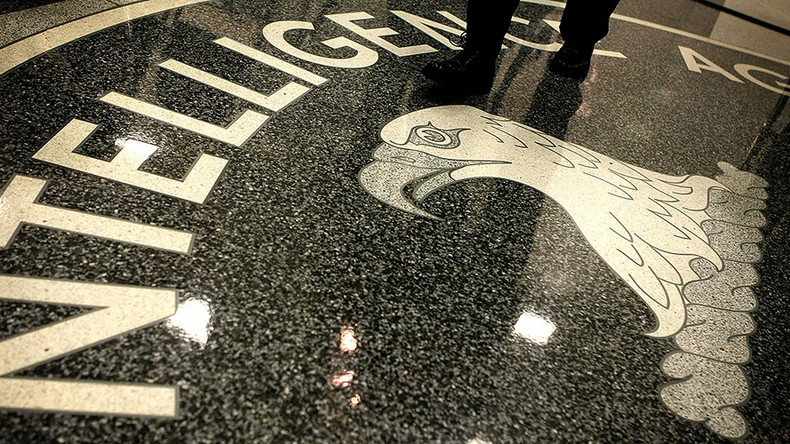 With the anti-Russia hysteria in the US reaching unprecedented proportions, the CIA has announced it's looking for US nationals with a perfect command of Russian to work as linguist analysts to protect the US national security and "unveil the truth," whatever that means.
In a Twitter post with a picture message in Russian, the Central Intelligence Agency asks: "Do you know what you can do as a CIA linguist?"
The answer, "Unveil the Truth," is provided in Russian without any details, leaving many to wonder what secrets the agency was seeking to uncover.
The CIA is looking for Language Officers who, according to the agency, are "key" players in "foreign intelligence, counterintelligence, cyber, and covert action operations."
Such a specialist would be offered up to $103,639 per year and will be tasked with conducting "high-quality, accurate, and timely translations, interpretations," and other language-related support to the Directorate of Operations' clandestine missions.
Candidates can choose to apply to work as Open Source Collection Officers (OSCOs) who will be tasked with collecting and analyzing publicly available information known as Open Source Intelligence (OSINT). In addition to a salary of up to $103,639, potential candidates would also be offered a "generous" benefits package.
Unfortunately for many of those who rushed to offer their services on Twitter (including some shady character seeking to infiltrate the agency and destroy it from inside), the eligible candidate must be a US citizen and be in possession of four-year college or university degree. The candidates must also successfully pass medical, psychological, and a lie detector tests, in addition to a comprehensive background check.
Some users joked that the list of requirements was obviously incomplete, adding that a suitable applicant must also be qualified in government coups, alteration of history and doublethink.
Others said the truth can be uncovered without such overqualified personnel, noting that whistleblower Edward Snowden did exactly so without speaking any Russian.
Many questioned if the agency was looking to reinforce its own army of online trolls, expecting increased confrontation with Russia, and offered their meme-drawing skills.
The CIA job post on Twitter comes amid heightened anti-Russian hysteria in the US, sparked during the US election last year. It has dragged on since, with Moscow being blamed for interfering in the US democratic process without any evidence being presented.
READ MORE: Anti-Russia campaign stems from bias & desire to limit free speech – Ron Paul to RT (VIDEO)