No more private planes, White House tells Cabinet after Price scandal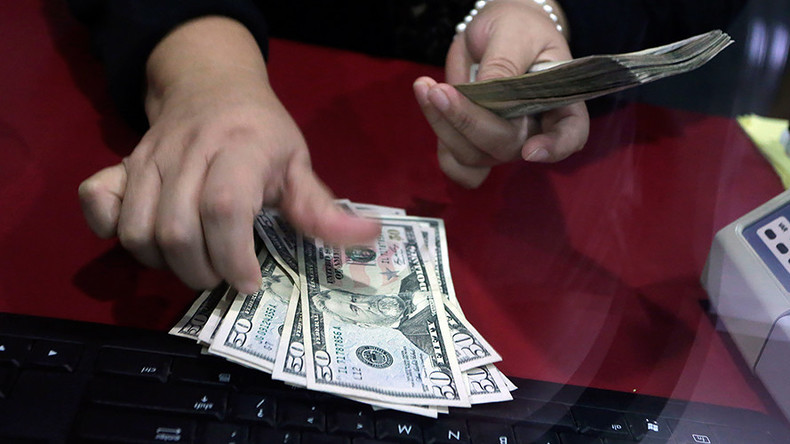 After Health and Human Services Secretary Tom Price resigned over his use of charter planes, the White House issued new ethics guidelines to Cabinet members, saying they owe it to taxpayers to use government funds appropriately.
On Friday, Director of the Office of Management and Budget (OMB) Mick Mulvaney sent out a memo to Trump administration officials on the rules for using government funds for travel.
Mulvaney reminded department heads that they are "public servants" and that money spent comes from the taxpayer. He further outlined current guidelines that need to be followed.
"All travel on Government-owned, rented, leased, or chartered aircraft... shall require prior approval from the White House Chief of Staff," Mulvaney said, with exceptions outlined in Circular A-126.
The director stressed that being ethical does not always pertain to written law, while alluding to the scandal that cost Price his job earlier in the day. The HHS secretary has reportedly spent $1 million on charter jets since May.
"Just because something is legal" it doesn't make it right, Mulvaney wrote, urging officials to use commercial air transport whenever possible.
After the Price's resignation Friday, President Donald Trump issued a statement saying he intends to designate acting assistant secretary for health Don Wright to fill the position.
"I was disappointed because I didn't like it cosmetically or otherwise," Trump said earlier, answering questions from reporters about Price's air travel. "This is an administration that saves hundreds of millions of dollars on renegotiating things."
Price's resignation came after the Office of Inspector General (OIG) began a review of whether his 26 charter flights were appropriate. In a statement released Friday, Price said he will continue to cooperate with the OIG review, but still believes he did not do anything illegal.
Lawmakers from both parties have called on senior Trump administration officials to stop taking private flights until the OIG completes their review.
Other members of the Trump administration have also come under fire for their use of private jets, including Interior Secretary Ryan Zinke, who Politico reported had paid $12,000 for a charter flight to attend events in his home town.
Treasury Secretary Steve Mnuchin and Environmental Protection Agency Administrator Scott Pruitt also reportedly took private flights at the expense of taxpayers.