Couple prayed for dead newborn's resurrection after rejecting medical help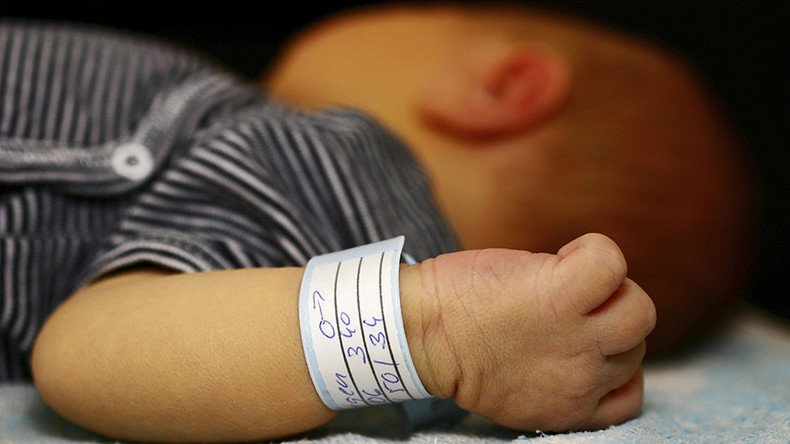 A Michigan couple who allowed their newborn baby to die because of their religious beliefs are facing manslaughter charges. The baby was jaundiced and bleeding from the nose and mouth and the parents prayed instead of seeking treatment.
The baby was delivered on February 6 at Rachel and Joshua Piland's home in Lansing by a midwife who had helped deliver two of Rachel's other children. When the midwife visited the next day, she thought the baby looked jaundiced .
"She [the midwife] told Piland the baby could suffer brain damage or die if not properly cared for," Detective Peter Scaccia told a local court last week, the Detroit Free Press reports.
"Rachel declined to seek any medical treatment for Abigail, stating God makes no mistakes," Scaccia said. "She indicated to the midwife that the baby was fine."
The midwife arranged to visit the home the next day, but Rachel later cancelled.
Scaccia told the court the baby wasn't eating properly and coughed up blood. Her mother then put the baby "near a window wearing just a diaper utilizing a hair dryer to keep her warm," he said.
Rachel's mother, Rebecca Kerr, also told her Abigail's skin was "not the right color." Her daughter then told her what the midwife said, and "then Rachel went to listen to sermons," Scaccia said.
On February 9, the mother and daughter noticed blood coming out of Abigail's nose, and that the baby wasn't eating or breathing well. Kerr wanted to call for help but "Rachel would not allow her."
Abigail became "lifeless and [was] not breathing," and her father, Joshua, didn't perform CPR as he didn't know how to administer it on a child.
"They then brought Abigail upstairs to pray for her," Scaccia said. "Joshua continued to massage Abigail, attempting to get her good air. Both Josh and (Rachel) reached out to friends and fellow church members to come to their home and pray for Abigail's resurrection, but never called the police."
Authorities learned of the baby's death only after Rachel's brother told police a baby had died in their home. When the police did arrive they found the baby was dead and people were praying.
The baby suffered from treatable jaundice-related issues, "unconjugated hyperbilirubinemia and kernicterus," the Detroit Free Press reports.
The pair were charged with involuntary manslaughter and released on bail on September 21. Their next court date is October 5.
The couple are involved with the Faith Tech Ministries bible school, which describes itself as a full gospel or pentecostal belief group and refers to speaking in tongues and "divine healing" on its website.
Joshua was listed as a speaker at a Divine Healing Conference in 2016.
You can share this story on social media: