'I'm looking for the curve': US rapper raising funds to prove Flat Earth theory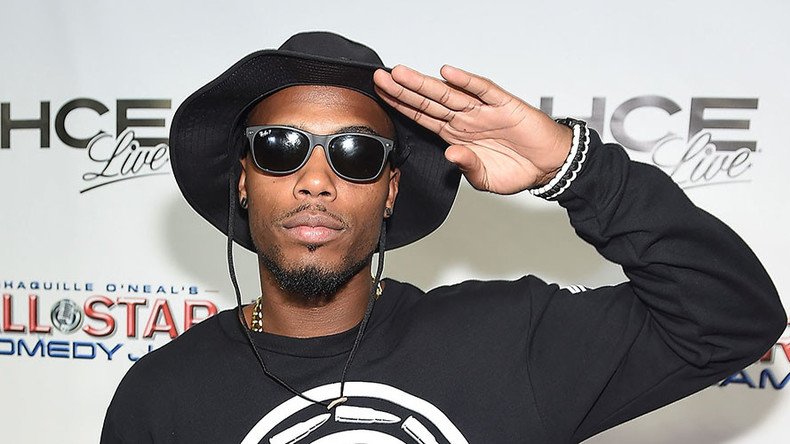 One could be forgiven for thinking the shape of the Earth was established centuries ago – but now a rapper in the US is raising $200,000 in a bid to make certain of it once and for all.
Hip-hop artist BoB, a vocal believer of the Flat Earth theory which claims that the Earth is a disc rather than a sphere, is looking to generate funding to send satellites into Earth's orbit using the GoFundMe crowd-funding website.
"I'm starting this GoFundMe because I'd like to send one, if not multiple satellites as far into space as I can to find the curve," the Georgia native said in a video posted to his GoFundMe page Monday. "I'm looking for the curve."
BoB, real name Bobby Ray Simmons, has raised more than $1,700 of his target in four days. However, $1,000 of the total was personally donated by BoB, a member of the Flat Earth Society, a forum for supposed "free thinkers to discuss alternative science and unusual ways of viewing the world."
Ben Kelly, a user who donated $5 to the project, wrote: "Let's prove once and for all that the government has been lying to us. It's time for the era of manufactured artificial intelligence to end and enlightenment to begin. Fight the power! Go Eagles!"
Another user, Bjorn Pius, donated $10, but was somewhat less enthusiastic.
"I'm making a donation just so I can see you humiliate yourself," he wrote.
Among those looking to debunk the Flat Earth theory is renowned US astrophysicist Neil deGrasse Tyson who challenged the rapper in a Twitter exchange last year.
Tweeting a picture of himself against a skyline, BoB asked his 2.3 million followers why he couldn't see the curve of the Earth in the picture.
"The cities in the background are approximately 16 miles apart," he said. "Where is the curve? Please explain this?"
Tyson was then on hand for a quick physics lesson.
"Earth's curve indeed blocks 150 foot of Manhattan," he wrote. "But most buildings in Midtown are waaay taller than that."
@bobatl Earth's curve indeed blocks 150 (not 170) ft of Manhattan. But most buildings in midtown are waaay taller than that.

— Neil deGrasse Tyson (@neiltyson) January 25, 2016
The rapper is just the latest in a string of US celebrities turning to the theory.
NBA personalities Shaquille O'Neal and Kyrie Irving invited ridicule after declaring the Earth was flat in separate interview last year.
You can share this story on social media: