Violent crime in US rises again, murders up 8% ‒ FBI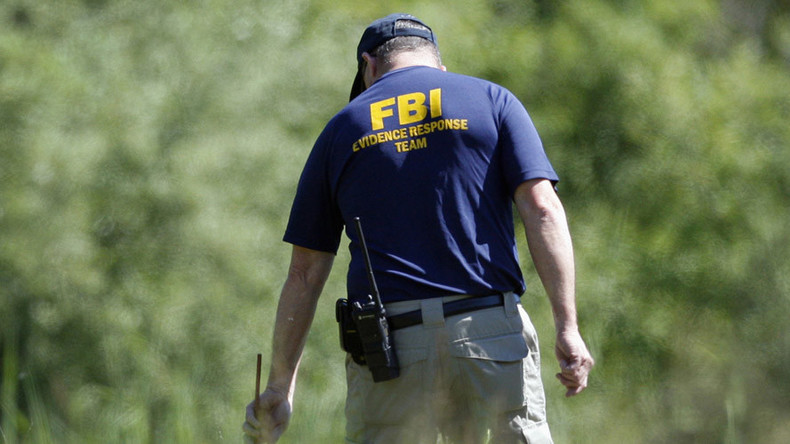 The Federal Bureau of Investigations has marked an upward trend in violent crime in America in its annual report for 2016, saying that last year saw the largest increase in 25 years.
Violent crimes such as murder, rape, robbery and aggravated assault, went up 3.4 percent last year compared to the year before, with homicide rate up by 7.9 percent, according the bureau's 2016 report on crime, released on Monday.
The new numbers show that "the worrying violent crime increase that began in 2015 after many years of decline was not an isolated incident," the FBI said That year saw a 3.3 percent increase in violent crime, including an 11.4 spike in homicides over 2014.
Calling it a "frightening trend," Attorney General Jeff Sessions said Monday that the Department of Justice was "committed to working with our state, local, and tribal partners across the country to deter violent crime, dismantle criminal organizations and gangs, stop the scourge of drug trafficking, and send a strong message to criminals that we will not surrender our communities to lawlessness and violence."
Eleven major US cities ‒ including Chicago, Illinois and Baltimore, Maryland ‒ were responsible for driving up the national murder rate, according to an analysis by the Brennan Center for Justice at New York University. Chicago saw a 60 percent jump in killings from 2015, accounting for more than 20 percent of the nation's increase in murders, the center said.
Last week, Chicago authorities announced they were deploying 100 additional police officers on the streets, as the city recorded its 500th homicide for the year.
In June, the mayor of Baltimore asked the FBI for help, as the number of homicides in the city soared to 100 before the end of April for the first time in nearly two decades.
"Murder is out of control," said Mayor Catherine Pugh. "There are too many guns on the streets. We're looking for all the help we can get."
The government did not explain what drove the spike in crime.
However, Sessions has been a proponent of the theory that crime has risen as scrutiny of local police has intensified and hurt morale, causing officers to be less aggressive on the streets, AP reported.
Then-FBI Director James Comey spoke of the so-called "Ferguson effect," referring to nationwide protests triggered by the killing of an unarmed African-American teenager Michael Brown by a white police officer in 2014.
"In today's YouTube world, are officers reluctant to get out of their cars and do the work that controls violent crime?" Comey said in 2015. "Are officers answering 911 calls but avoiding the informal contact that keeps bad guys from standing around, especially with guns?"
He then answered his own questions: "I don't know whether this explains it entirely, but I do have a strong sense that some part of the explanation is a chill wind blowing through American law enforcement over the last year. And that wind is surely changing behavior."
Comey led the FBI during the events in Ferguson, but was fired by President Donald Trump in May, officially over his handling of the investigation into Hillary Clinton's use of private email.
So far, Sessions has directed the nation's federal prosecutors to seek tougher sentences against most suspects, and has urged them to focus more intensely on prosecuting gun cases.
Despite the recent increase in violent crime, the numbers are far below the rates of the 1980's and beginning of the 1990's, the Brennan Center noted. Burglary, vehicle theft and larceny have declined for 14 straight years.
You can share this story on social media: