EPA staff receive mandatory anti-leak training, leaked document shows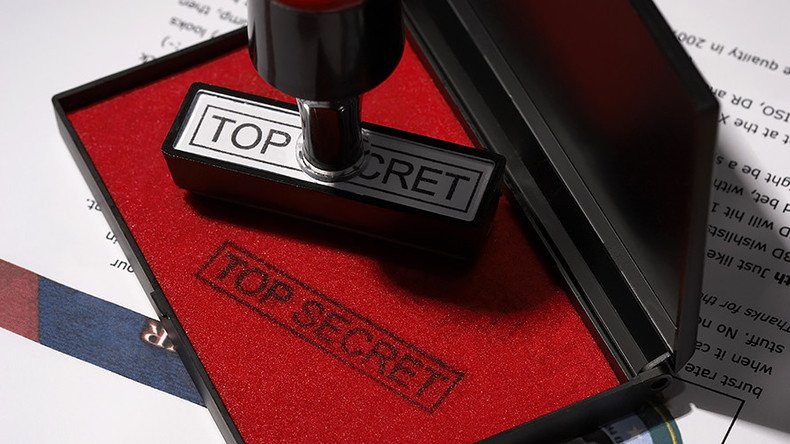 Environmental Protection Agency employees are receiving mandatory anti-leaking training to remind them of the dangers of disclosing, or whistleblowing, sensitive government information, a leaked training document reveals.
The move is thought to be part of the Trump administration's preoccupation with leakers.
The Associated Press received training materials used in the classes. A fact sheet given to employees warned of the dangers of leaking even unclassified information. The document listed examples of past leaks to hammer home the point.
"Enemies of the United States are relentless in their pursuit of information which they can exploit to harm US interests," it said.
Employees have been ordered to keep "controlled unclassified information" from being disclosed.
"As federal government employees and federal contractors, we have a responsibility to properly protect this information from unauthorized disclosure," Donna J. Vizian, acting assistant administrator for EPA's Office of Administration and Resources Management, wrote, Politico reports.
LEAKERS
Trump's preoccupation with internal leaks dates back to his first weeks in office. In a February press conference he decried how "papers are being leaked, things are being leaked."
Before I, or anyone, saw the classified and/or highly confidential hacking intelligence report, it was leaked out to @NBCNews. So serious!

— Donald J. Trump (@realDonaldTrump) January 8, 2017
Leaking, and even illegal classified leaking, has been a big problem in Washington for years. Failing @nytimes (and others) must apologize!

— Donald J. Trump (@realDonaldTrump) February 16, 2017
Attorney General Jeff Sessions threatened leakers in a speech in August, saying those responsible for the "staggering" numbers of leaks would be investigated and possibly prosecuted. This came after Trump accused him of failing to be tougher on leakers.
The creation of rogue Twitter accounts purported to be by employees at the EPA may have also rattled the president.
In the interests of conforming with the latest anti-leak protocols, we can neither CONFIRM nor deny the seemingly well founded allegations.

— altEPA (@altUSEPA) September 21, 2017
EPA HATE
The EPA has long been under threat from the Trump administration. As a presidential candidate, Trump claimed he would get rid of the EPA in "almost every form."
He then appointed climate change denier Scott Pruitt to head the agency. Pruitt sued the EPA in 2015 an effort to block Obama's Clean Power Plan, one of many times he filed suits against the environmental agency.
Trump's nominee to lead EPA, Scott Pruitt, is a climate denier who's worked closely with the fossil fuel industry. That's sad and dangerous.

— Bernie Sanders (@SenSanders) December 7, 2016
Since coming to office, Trump has set in motion a number of concerning actions aimed at reversing clean air and water regulations. In February, he axed a rule that stopped mining companies dumping waste into streams, and in March, Pruitt said he would stop collecting methane emissions from 15,000 oil and gas operations.
In May, the White House's budget proposed cutting the EPA's funding by over 31 percent.
READ MORE: Trump's budget requests $54 bn defense increase, while slashing other departments
Not many EPA employees deal in classified information, however the agency does create classified documents regarding emergency response and homeland security.
They also work with contractors and other agencies who deal in greater volumes of classified information.
Staff were told of the available whistleblowing protections and were told to use official channels to report them.
You can share this story on social media: