High education: Michigan university to offer 'weed-growing' course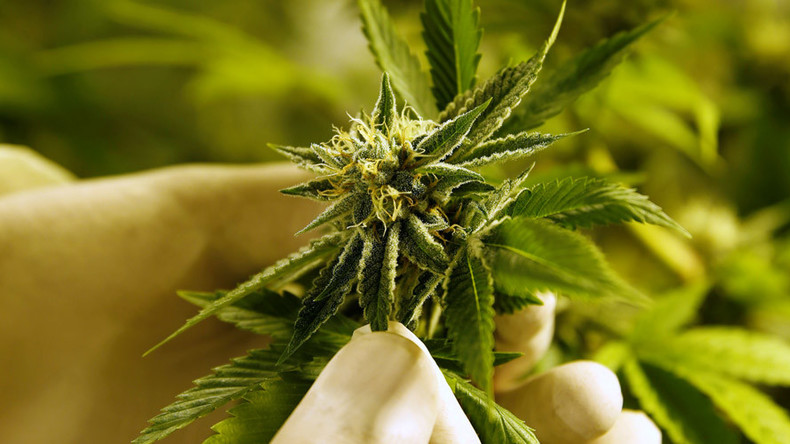 The Northern Michigan University (NMU) will be the first college in the US to prepare students for work in the country's burgeoning medical marijuana industry.
Medicinal marijuana is big business in the US, with nearly half of the states having legalized the production and sale of the plant for medicinal purposes. In eight states marijuana is legal for both medicinal and recreational uses.
"This area is just exploding. I mean, you see Washington, Colorado, Oregon, California with full legal recreational marijuana," Associate Chemistry Professor Brandon Canfield told local media WWJ. "You've got over half the states with medicinal legal, and with all of that has come a huge need for these trained analytical chemists."
This fledging industry is booming, generating billions of dollars in revenue for states that have embraced the plant and its many benefits. Despite the clear interest in marijuana production, however, there's a distinct lack of skilled workers in the industry – and that's where NMU comes in.
"There is great demand for qualified technical personnel and great opportunities for skilled entrepreneurs,"said Mark Paulsen, head of the NMU chemistry department. "Our focus will be on analyzing variations in plant compounds and the impacts of different growing and processing methods."
"The knowledge and skills acquired are applicable to the cannabis industry, but also translate to the broader field of natural products chemistry and a wide range of professional opportunities."
That's not to say that students enrolled in the inaugural Medicinal Plant Chemistry undergrad course, starting this fall, will be elbows deep in weed plants – at least not yet.
"We're not going to be actually growing anything on campus. Maybe following the 2018 Michigan election, maybe we'll revisit that depending on the outcome and what ballots are present on that election," Canfield said.
"We'll be practicing extraction and analysis techniques on other plant systems," he went on.
With the historical stigma of cannabis disappearing in a cloud of dense smoke, many states are beginning to realise the plant's potential for restoring their floundering tax revenues, a new batch of specialized, legal, cannabis scientists are sorely sought after, and it seems NMU are blazing a trail likely to be followed by others.