Pentagon says transgender troops can continue to serve in military – reports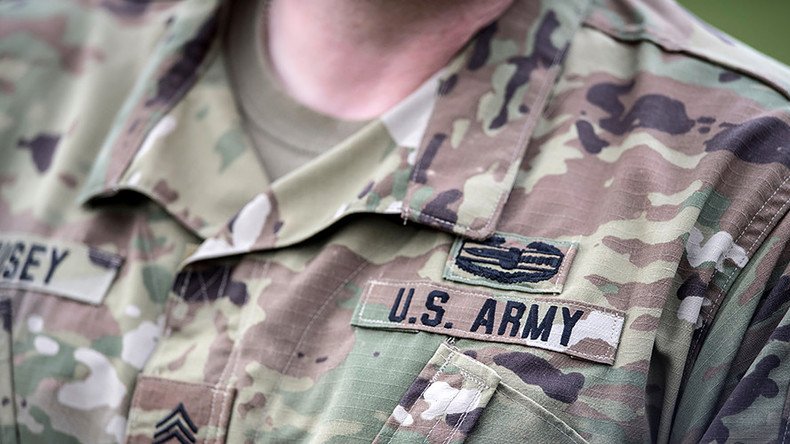 The Pentagon will reportedly allow transgender troops in the military to re-enlist over the next few months, in a blow to US President Donald Trump's ban.
Defense Secretary Jim Mattis said in a memo Friday that transgender troops can continue to serve and receive required medical care, and that this would remain policy until February, AP reports. Mattis said a panel will determine how Trump's transgender ban will be implemented.
Trump announced transgender individuals can't enlist in a tweet in June, but it is up to Mattis to decide whether currently enlisted transgender troops will be allowed to stay in the military.
....Transgender individuals to serve in any capacity in the U.S. Military. Our military must be focused on decisive and overwhelming.....

— Donald J. Trump (@realDonaldTrump) July 26, 2017
Arizona Senator John McCain announced his support for legislation aimed at blocking Trump from kicking transgender people out of the military on Friday.
McCain, who fought the Pentagon's 2010 decision to allow gay people to openly serve in the military, was one of four cosponsors of the bill that would stop the Defense Department denying transgender troops the ability to serve.
"When less than 1 percent of Americans are volunteering to join the military, we should welcome all those who are willing and able to serve our country," McCain said in a statement. "Any member of the military who meets the medical and readiness standards should be allowed to serve—including those who are transgender."
Members of Congress have also called on the president to reverse his decision, while the American Civil Liberties Union and other rights groups have filed suits to fight the ban.
Trump announced his controversial decision in a tweet in July, later releasing a presidential memo indefinitely banning transgender people from enlisting. He gave Mattis six months to create policy on those already serving.
The announcement came just over a year after the Obama administration announced transgender troops could serve openly in the military. It set a July 2017 deadline to determine whether transgender people can enter the military, which Mattis delayed until January 2018.
You can share this story on social media: