Monster from the deep: Mysterious & creepy fanged sea creature washes up in Texas (PHOTOS)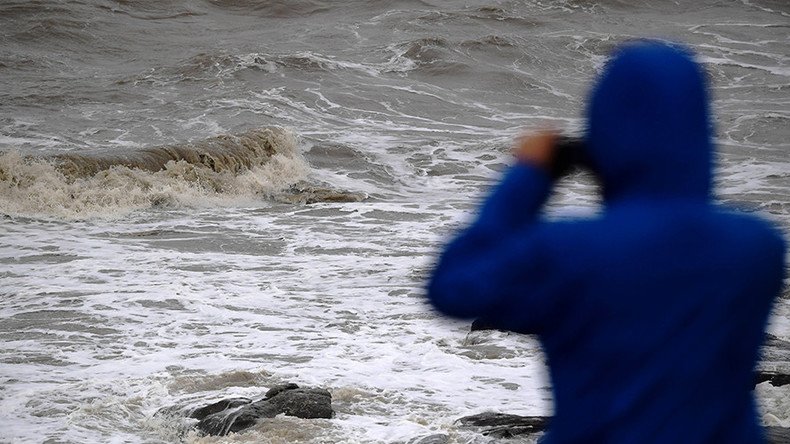 A mysterious and ugly carcass, washed up on a beach in Texas after Hurricane Harvey, has people baffled.
The fanged beast was discovered by Preeti Desai from the National Audobon Society, who took to Twitter to see if the mystery of the unattractive creature could be solved.
"Okay biology Twitter, what the heck is this?" Desai asked, posting a number of photos of the decaying corpse.
Desai speculated that it could be a deep sea creature, washed to shore by Hurricane Harvey. Others thought it was some sort of prehistoric sea creature or a monster from the movie Tremors.
According to Smithsonian biologist and eel specialist Dr Kenneth Tighe, the mystery marine monster could be a species of snake-eel.
Tighe said the creature was likely an Aplatophis chauliodus, a fangtooth snake-eel or "tusky" eel. These eels are usually found between 30-90 metres beneath the sea's surface.
I'd agree, could be some sort of eel; but not a moray, given it appears to have had pectoral fins. OR aquatic xenomorph...

— Dr. Solomon David (@SolomonRDavid) September 7, 2017
Well, @Frable has IDed this thing. It is an Ophichthid eel called a tusky eel (Aplatophis chauliodus)

Thanks Ben.https://t.co/LMBKVwTbTF

— Adam P. Summers (@Fishguy_FHL) September 7, 2017
The mystery marine monster could also be from the Congridae family of eel. "It might be Bathyuroconger vicinus or Xenomystax congroides," he said, Earth Touch News reports.
"All three of these species occur off Texas and have large fang-like teeth. Too bad you can't clearly see the tip of the tail," he added. "That would differentiate between the ophichthid and the congrids."
You can share this story on social media: