2 American students accuse Italian police of rape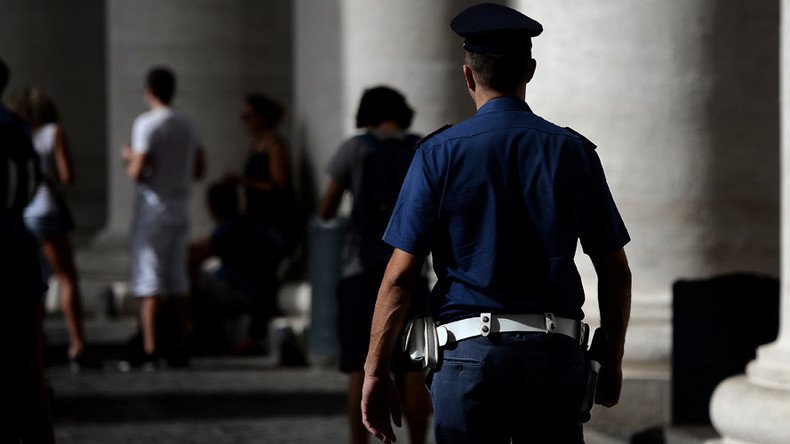 Two members of the Italian Carabinieri are being investigated for the alleged assault of two American students, after driving them home from a nightclub, Italian media report. The State Department said it was taking the allegations "very seriously."
Italian authorities said they questioned the two students about their allegations for several hours "and found no inconsistencies in their stories," after they reported the rape early Thursday morning.
One student said she was assaulted in the hallway, and another in the elevator of their apartment building, reported La Stampa. Both women were taken to hospital to be examined.
The two Carabinieri were reportedly waiting to be questioned by police.
The US consul general in Florence had meeting about the case with the city's chief of police on Friday morning. The meeting lasted about an hour and the consul left without making a statement to reporters, according to the Italian news agency ANSA.
The two women, 19 and 21, spent the evening at a nightclub. At one point, six Carabinieri were called in to break up a fight. Four of the officers left shortly afterwards, and the remaining two offered the Americans a lift home. CCTV footage captured the women getting into the police car.
A State Department official told AP they were aware of media reports about the assault and that such allegations were taken seriously.
The two students arrived in Florence several months ago to study Italian.
Florence is known for having one of the highest rates of reported sexual assaults in Italy, according to government statistics. In the first six months of 2017, more than 2,000 people were charged with sexual assault in Italy.
In January 2016, an American woman living in Florence was found murdered in her apartment. Later that year, a court in Florence convicted a Senegalese man of murdering the 35-year-old Ashley Olsen and sentenced him to 30 years in prison. An autopsy had determined that Olsen had been strangled and suffered skull fractures. Witnesses had said the woman and her attacker had met at a Florence nightclub a few hours before she was killed.
You can share this story on social media: