Florida shutting down its 2 nuclear plants ahead of Hurricane Irma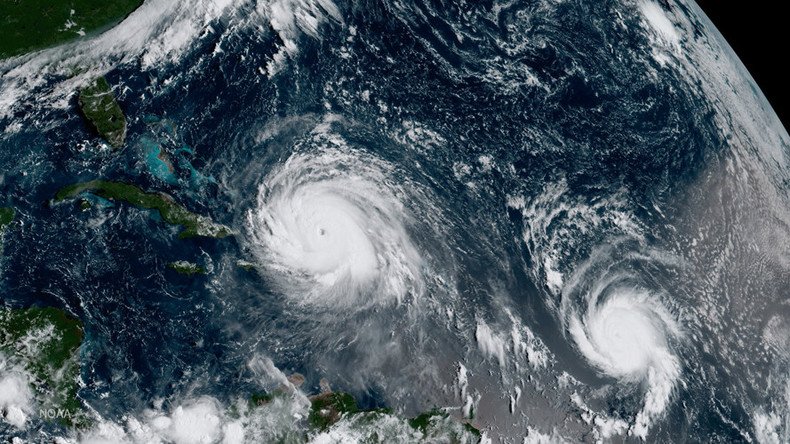 While Governor Rick Scott said Florida's two nuclear power plants will be shutdown before Hurricane Irma hits, little has been said about over a dozen chemical plants around the state, many of which manufacture highly combustible fertilizer.
"I have been talking to Florida Power & Light, which owns these," Scott told CNN on Thursday, when asked about the power plants, "and they will both be shut down."
One of the plants, St. Lucie, is on Hutchinson Island, about 55 miles (88km) north of West Palm Beach. Its two reactors generate 2,000 megawatts of electricity, enough to power more than 1 million homes.
Turkey Point nuclear power station is located on the Biscayne Bay, about 24 miles from Miami. Its two reactors generate about 1,600 megawatts of electricity, or enough for about 900,000 homes.
"It is about a thirty hour process, as soon as the Category 1 winds start," Scott said. "We have evacuation routes opened for people to get out and get back to them. But they will be completely shut down before the storm hits. They will not be re-open until afterwards."
The St. Lucie plant has already weathered powerful storms, like Hurricane Frances in 2004 and Wilma the year after.
Turkey Point withstood 1992's Hurricane Andrew, a Category 4 storm and one of the strongest the country has experienced. The plant sustained $90 million in damages and had to run on backup generators for more than five days, however.
Its access road was blocked, communication systems shut down, and fire protection system damaged. The exhaust stack of one of its oil-powered units cracked. The reactors, shielded by six feet of steel-reinforced concrete and 20 feet above ocean level, remained unscathed. No radioactive material leaked, according to the Federal Nuclear Regulatory Commission.
The trajectory of Hurricane Irma, a Category 5 storm with winds of 185 miles per hour (295 km/h), is uncertain but the US National Hurricane Center described it as the strongest Atlantic storm on record. The hurricane is currently passing the Dominican Republic.
The shutdown of St. Lucie and Turkey Point goes a long way to assuage fears of an incident similar to Fukushima Dai-ichi, a power plant in Japan that suffered a reactor meltdown after the March 2011 tsunami.
There has been no official word, however, on whether chemical companies dotting Florida have taken any steps to prevent a repeat of last week's events in Crosby, Texas.
Flooding caused by Hurricane Harvey knocked out refrigeration units that were cooling chemicals stored at eight tanks at the Arkema plant in this Houston suburb. As the tanks heated up, the chemicals inside caught fire and exploded. Fifteen first responders were treated for smoke inhalation.
A dozen chemical companies are located in Florida, near Miami, Tampa and Orlando, including Gold Coast Chemical Products, Gator Chemicals, Florida Chemical Supply and Thatcher Chemicals of Florida.
Fertilizer manufacturer Helena Chemical Co has several locations in the state. RT requested a comment from its Tennessee headquarters about any precautions the company was taking, but has not received a response.
Bell Chem makes the bleaching agent sodium hypochlorite at a plant in Longwood, just north of Orlando. While the compound itself is not combustible, it is a strong oxidizer and combustible for other substances. Calls made to the plant were not returned.
FAR Chemical, located on the coast in Palm Bay, manufactures a number of chemical compounds. Florida Crystals, about 75 miles northwest of Miami, manufactures sugar, which can be combustible under the right conditions.
While there are no large chemical plants in Palm Beach County, Delray Beach Fire Rescue said the department always prepares for the worst.
"We're constantly training for what might happen, but we really won't know what exactly we're going to do until something happens," Captain Kevin Saxton told WPEC.
"I think we would be prepared. We do have a special operations team and hazardous materials. We have a bunch of other resources that we can call in," Saxton said.
He said a large scale explosion would require help from multiple agencies, and the first thing they do is get people away from the hazard.
You can share this story on social media: