At least 1 injured after explosion at post office in East Chicago
Published time: 7 Sep, 2017 03:26
Edited time: 14 Feb, 2018 16:06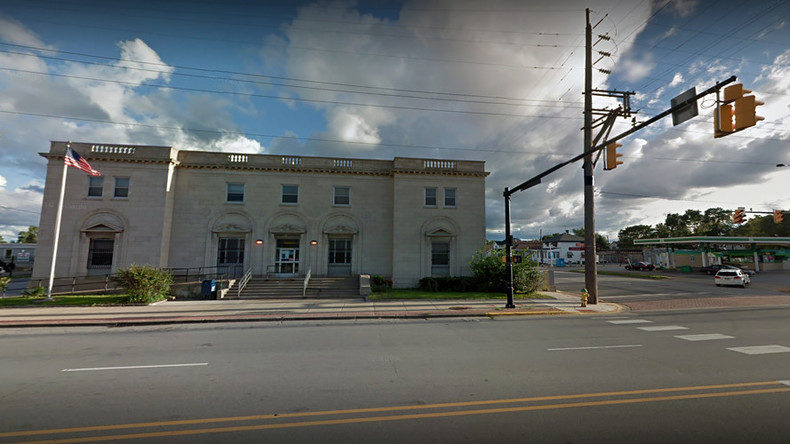 An explosive device detonated inside a US post office building in East Chicago, Indiana, injuring at least one employee, officials have confirmed.
The East Chicago Fire Department responded to a call of a possible explosion at a US post office building located at 901 East Chicago Ave at 5:59pm Wednesday, according to the Times of Northwest Indiana.
East Chicago Acting Fire Chief Francisco Mendez told reporters that officials "can confirm there was at least one detonation," which occurred inside the building, according to WGN. He said that officers believe the explosive was in a package, but could not confirm what kind of device was found or if there were any others.
Mendez said that they are currently conducting an investigation to search for other explosives in the building.
Mendez added that one person was injured, and confirmed that it was an employee at the post office. He said that the injuries "looked to be minor."
The employee has been transported to St. Catherine Hospital in East Chicago, FBI Special Agent Bob Ramsey said, according to the Times.
Mendez said that there were two people in the building and one outside making a delivery at the time of the explosion. He added that the post office was closed for the day when the explosion occurred.
The city's fire chief Anthony Serna told the Times that federal agents, local law enforcement and firefighters have responded and are on the scene.
The Times added the FBI and two bomb-sniffing dogs have also responded and are on the scene.
The Bureau of Alcohol, Tobacco, Firearms and Explosives (ATF) tweeted that their Chicago Field Division special agents are on the scene to "provide assistance, expertise."
Additionally, Mendez said that explosive bomb technicians have also responded to the scene.
The FBI has reportedly taken over the investigation.
Police and fire crew have blocked off the area around the post office, and Chicago Avenue has reportedly been closed to traffic while the investigation is being conducted.