F-16 Fighting Falcon crashes in Arizona, fate of pilot 'unknown'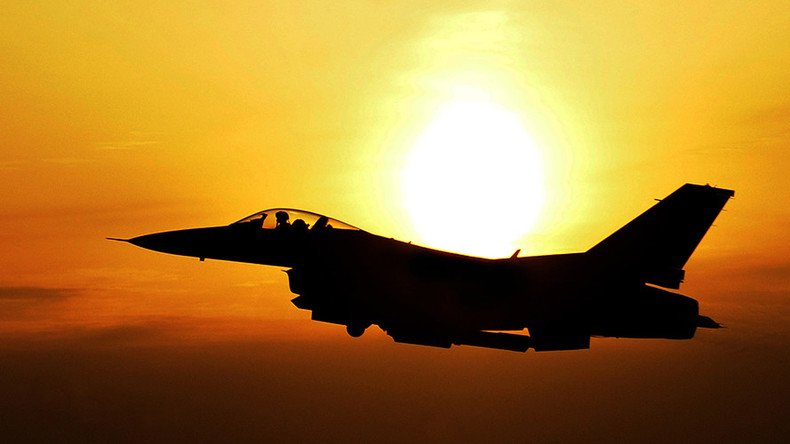 The Arizona Air National Guard has confirmed an F-16 based out of the 162nd Wing crashed in southeast Arizona. However, officials said they could not confirm the status of the pilot.
An F-16 Fighting Falcon crashed approximately 20 miles northwest of Safford at 3:00pm on Tuesday, according to a Guard news release.
"The Air Force has assembled an interim safety board to investigate the incident and additional details will be provided as soon as they become available," the 162nd Wing said in a statement Tuesday.
The National Guard said that rescue efforts are under way, adding that the status of the pilot is "unknown at this time."
However, the Eastern Arizona Courier reported that Graham County Sheriff PJ Allred confirmed the pilot died as a result of the crash.
"All I can say is we do have a crash, and it appears to be an Air Force jet," Allred said. "We're waiting on the inspectors from Davis-Monthan (Air Force Base, in Tucson) to come out."
RT America reached out to the Graham County Sheriff's office, which is located in Safford, Arizona, but they said they could not comment on the status of the pilot until tomorrow.
The Fighting Falcon unit is based at Tucson International Airport and serves as the Air National Guard's lead F-16 pilot training unit.
You can share this story on social media: