Indian couple flew to Florida to 'discipline' daughter-in-law, police say
Published time: 5 Sep, 2017 18:59
Edited time: 7 Sep, 2017 10:33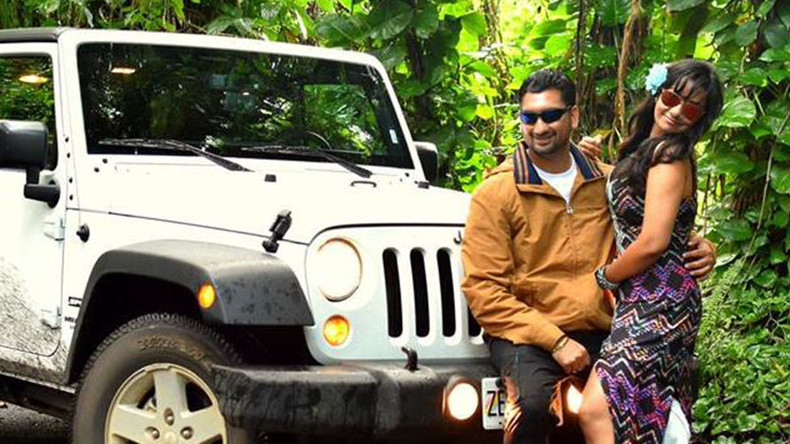 Police in Florida have rescued a woman from abusive in-laws who reportedly flew all the way from India to help their son "counsel and discipline" his wife. This allegedly involved beatings, confiscating her phone, and holding a knife to her throat.
Jasbir Kalsi, 67, and his wife Bhupinder, 62, reportedly flew the 8,000 miles (13,000km) from the Punjab region of India to Hillsborough County, Florida approximately one month ago to help 'resolve' marital troubles between their son Devbir and his wife, Silky Gaind.
"I am so scared, because he was telling me he was going to kill me if I call the police. He told me it would take 10 minutes for police to come and before that he would kill me and then kill himself," Gaind, 33, said in a court appearance Sunday, as cited by Bay News 9 in Tampa.
"I am very scared of my husband. He tried to kill me. Last time it was attempt to murder, so I am very scared for me and my daughter," she added.
Following a tip from an unnamed friend of the victim's family in India, sheriff's deputies called to the family's home on Saturday morning.
Deputies were ignored at first, but Gaind "screamed for the deputy to save her and her child," then tried to open the door, fighting off her in-laws in the process, reports the The Tampa Bay Times, citing the Sheriff's office.
After calling for backup, one deputy then forced his way inside, where he encountered Gaind "badly beaten and bruised over her entire body."
In the course of their investigation, deputies determined that Gaind and her child were held against their will, her phone had been confiscated so she couldn't call 911, and her father-in-law even held a knife against her throat during an argument the previous night.
The extent of her injuries indicated that she had suffered physical abuse over an extended period of time, the sheriff's office said.
Devbir Kalsi was charged with false imprisonment, felony battery, child abuse, and denying access to 911. His bond was set at $325,000.
His father Jasbir Kalsi was charged with aggravated battery with a deadly weapon, false imprisonment, child abuse, and denying access to 911. He was also given a $325,000 bond.
Bhupinder Kalsi is charged with battery domestic violence and failure to report child abuse.
The three have been barred from contacting the victim and have been ordered to surrender their passports.