Hurricane Irma: Florida governor declares state of emergency as Caribbean brace for impact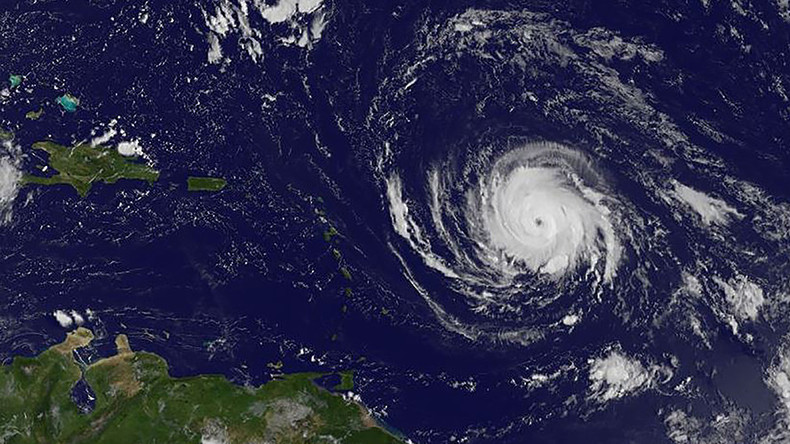 Florida Governor Rick Scott has declared a state of emergency for the entire state in response to Hurricane Irma. A number of idyllic Caribbean islands have been warned that they are in the direct path of the Category 4 storm.
Governor Scott issued an executive order Monday stating that "Hurricane Irma is a major and life-threatening storm and Florida must be prepared."
Scott said he wanted to ensure that local governments have ample time and resources to prepare for the storm.
I have declared a state of emergency for every FL county to help state, federal and local governments work together as we prepare for #Irma.

— Rick Scott (@FLGovScott) September 4, 2017
The latest advisory indicated the threat to South Florida was increasing and residents should be prepared.
The extreme weather conditions are now expected to barrel past the British Virgin Islands, Puerto Rico, Saint Martin, Antigua, Montserrat and St Kitts within the next 36 hours, the US National Hurricane Center reports.
Hurricane Irma has also been upgraded to a Category 4 storm in the last number of hours. It is currently surging west over the Atlantic Ocean at 14mph.
Earlier, the meteorological office of Antigua and Barbuda warned the storm was carrying winds of up to 115mph and that "further strengthening is possible" before it passes through the Caribbean.
Dangerous increases in water levels by up to 9 feet could be experienced along coastal regions of the Leeward Islands, which are made up of picturesque isles such as St Lucia, Martinique and Guadeloupe.
US weather experts believe the hurricane is most likely to hit the northern part of the island group.
"The deepest water will occur along the immediate coast in areas of onshore winds, where the surge will be accompanied by large and destructive waves," the NHC said.
"Hurricane conditions are possible within the hurricane watch area in the Virgin Islands and Puerto Rico by late Wednesday, with tropical storm conditions possible by early Wednesday," it added.
Residents and boats owners on the islands have been urged by the British Virgin Islands government to secure their property in advance of Hurricane Irma.