Trump: N. Korea hostile and dangerous to US, talk of appeasement won't work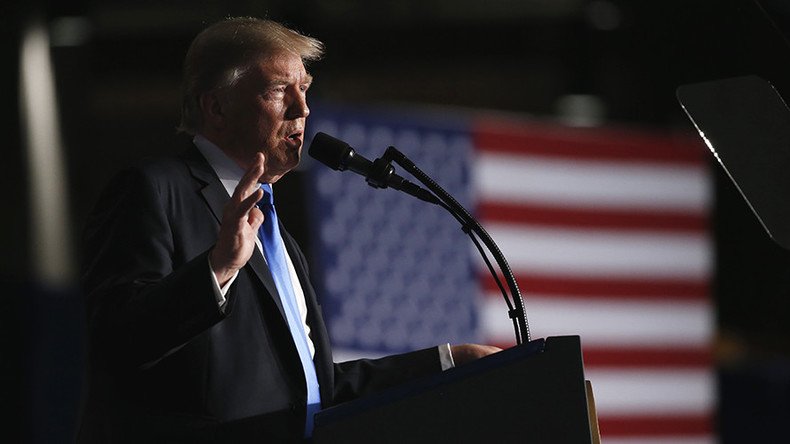 The US President branded North Korea a 'rogue nation and a threat' after Pyongyang said it conducted its sixth nuclear device test. Donald Trump also raised the prospect of attacking North Korea, responding to a question on the issue: "We'll see."
In a series of tweets on Sunday, the American leader described North Korea's words and actions as "very hostile and dangerous to the United States".
Trump added that South Korea must understand by now that "talk of appeasement" with its neighbor "won't work."
He also criticized China for its role in resolving the North Korea crisis, saying that Beijing "is trying to help but with little success."
Trump later tweeted that he has scheduled a meeting with his Chief of Staff General John Kelly and Defense Secretary James Mattis at the White House to discuss the tests.
Among the measures being considered is a stoppage of "all trade with any country doing business with North Korea," the president said.
Trump also broached the possibility of attacking North Korea. The president responded, "We'll see", to a question shouted by a pool reporter about potential plans to strike the secretive state as he was leaving Sunday service at St John's Episcopal Church in Washington.
Earlier, North Korea announced that it had conducted its sixth nuclear test. It also claimed that it has built a hydrogen bomb small enough to fit on an ICBM.
After Pyongyang's latest successful rocket tests, the Trump administration ramped up the hostile rhetoric, threatening to use force before North Korea can reach the point where it can pose a threat to America.
Pyongyang's position is that it needs a viable nuclear deterrence to prevent an aggressive war by the US and its regional allies. North Korean conventional forces are vastly outnumbered and outgunned compared to those of the US and South Korea.
Amid the rising tension, Russia and China have been calling on both sides to tone down the hostility and offer concessions in order to pave the way for negotiating a solution. So far, neither Washington nor Pyongyang have agreed to do so. The US rejected the idea to suspend joint military drills with South Korea, which are perceived as a threat in the North, while Pyongyang said it will not suspend its nuclear and rocket development.
You can share this story on social media: