1 deputy dead, 2 officers wounded in Sacramento shooting – sheriff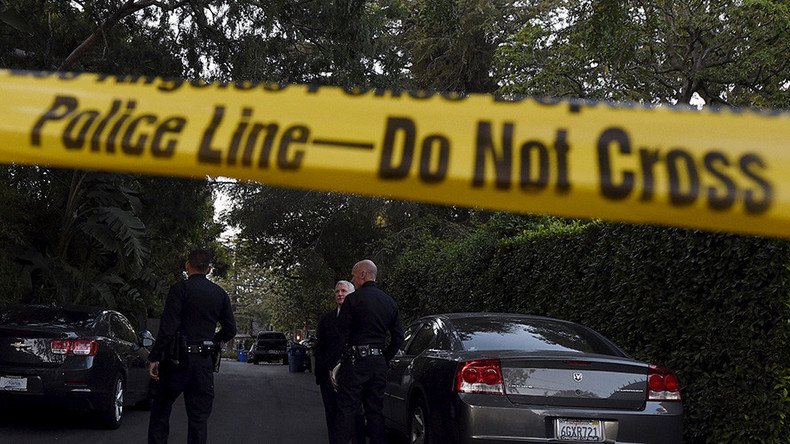 A Sacramento County Sheriff's deputy has succumbed to his wounds, after he and two California Highway Patrol officers were shot. The suspected shooter was also wounded and has been arrested after a high-speed chase. Other suspects related to the incident have been arrested as well.
Deputy Robert "Bob" French, a 21-year veteran of law enforcement, was shot and killed Wednesday, the Sacramento County Sheriff's Department confirmed. He died on the way to the hospital.
Two California Highway Patrol officers were also shot. They were in stable condition and expected to survive.
Three suspects, two women and a man, were detained after two high-speed chases. A subsequent shooting occurred at and near the Ramada Inn hotel in the 2600 block of Auburn Boulevard, near Fulton Avenue in the Arden-Arcade area of Sacramento, California, KOVR reported.
Multiple law enforcement agencies continued to have a large presence at the hotel and cleared it of potential threats, floor by floor.
Sheriff's office spokesman Tony Turnbull told KOVR that the sheriff's Auto Theft Task Force witnessed two women in the area get into a stolen vehicle at about 8am. That vehicle fled, leading police on a high-speed chase into Elk Grove, where the women were arrested.
Additional officers served a search warrant on a room at the Ramada Inn, where a suspect with a high-powered rifle reportedly opened fire on multiple officers from behind a hotel room door. Two CHP officers were shot first, before a sheriff's deputy was hit in the back of the hotel, from a room balcony, according to the sheriff's spokesman.
The suspected shooter was arrested after leading Sacramento law enforcement on a high-speed pursuit in a gray Dodge Challenger, which crashed around 1pm near El Camino Avenue and Millrace Road, officials told KCRA.
The suspected shooter was left in critical condition after being shot by law enforcement at the crash site.
Witness Nick Cruz, who was staying at the hotel, told KCRA that he heard gunshots and saw a woman holding what looked to be an AK-47.
KCRA reported at least four people were detained in connection to the shooting, according to the California Highway Patrol.
A helicopter over the area told residents to shelter in place and report suspicious activity, while the nearby El Camino Fundamental High School and Arcade Middle School also went into lockdown, following the shooting, KCRA reported.
Ramps to the Capital City Freeway from Fulton Avenue were closed by the state's Department of Transportation.
You can share this story on social media: