Nuns on the run: 2 raiders in religious garb flee bank after botched robbery
Published time: 29 Aug, 2017 09:41
Edited time: 30 Aug, 2017 12:55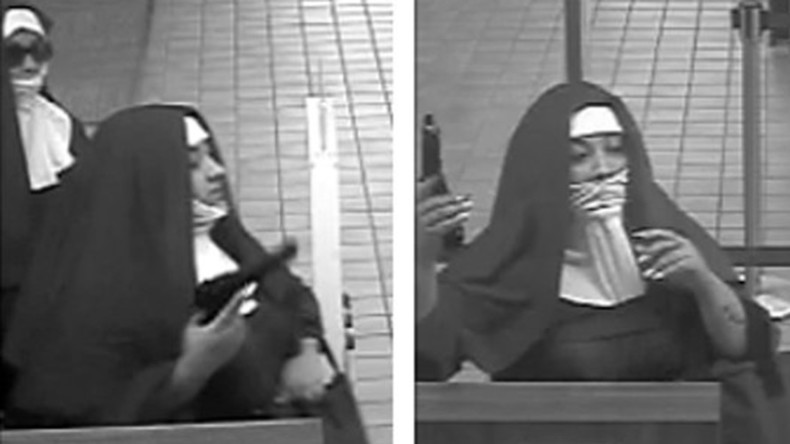 The FBI are on the hunt for two women who dressed as nuns during a botched bank robbery in Tannersville, Pennsylvania on Monday.
Law enforcement shared stills from the bank's CCTV footage, showing the armed women dressed in elaborate costumes.
The pair entered the Citizens Bank on Route 611 in Tannersville brandishing a handgun, the Ponoco Record reports. The women used a the nun's veil and wimple to partially cover their faces, with one assailant wearing sunglasses.
One of the women stood at the door while the other approached the counter with a gun, Fox 29 reports.
The robbery attempt was cut short when an alarm was triggered by a member of staff. The women left the bank empty handed.
The FBI said it was looking for two Hispanic women of about 5ft tall, dressed in nun's habits, CBS Philly reports.