3 killed as small aircraft crashes in Georgia woods
Published time: 28 Aug, 2017 23:11
Edited time: 29 Aug, 2017 07:00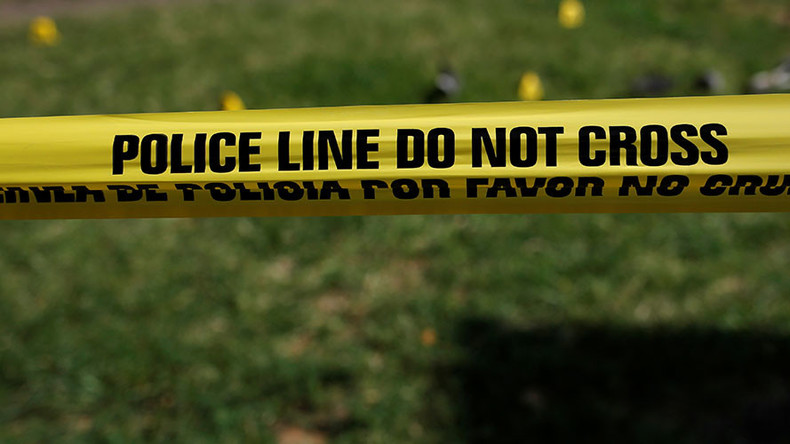 Three people were killed when a charter plane crashed in a dense forest in Georgia. It took the ground and air search crews over two hours to locate the missing plane.
The aircraft, a brown and tan Beech Bonanza A36, disappeared from radar at about 9:30am, prompting the Federal Aviation Administration to alert local emergencies services regarding the possibility of a downed aircraft, according to AP.
"Its last known altitude was 300 feet," said Bryan County Emergency Services Director Freddie Howell at news conference, according to the Savannah Morning News."They gave us coordinates close to here. We proceeded to those coordinates and we rode past that area several times. The Coast Guard was dispatched, two helicopters, the Savannah Mosquito Control helicopter was also sent to the area."
"It took nearly two hours of 40 to 50 people searching on the ground and in the air before a Coast Guard helicopter spotted the plane in the thick woods. The aircraft is in a heavily wooded, swampy marsh area," Howell said. "So it's going to be an extended operation trying to get the bodies out."
Howell said they have 4-wheelers, ATVs, and mules while Georgia Forestry is cutting a path to the aircraft.
All three died on impact, according to officials.
A couple had chartered a flight to fly them from Savannah to Cobb County, just north of Atlanta.
Howell said he was unaware of any distress call from the pilot.
Anne Horn who lives a few miles from the crash site said she heard the airplane fly over her house.
"I heard it, it was real low. But I am so used to hearing Army stuff go over I didn't go outside to check on it. My neighbor saw it and said it was real loud," she said, according to the Savannah Morning News.
The National Transportation Safety Board sent investigators to southeast Georgia to begin probing what caused the crash.
The names of the passengers were William Cooke, 42 and Catherine Cook, 39, according to the Bryna County Coroner. The name of the pilot has not been released until emergency services reach his relatives.
The 1994 plane had no reported prior incidents or accidents.