Chemical emergency spurs 'take cover' order in La Porte, Texas
Published time: 28 Aug, 2017 22:31
Edited time: 31 Aug, 2017 08:33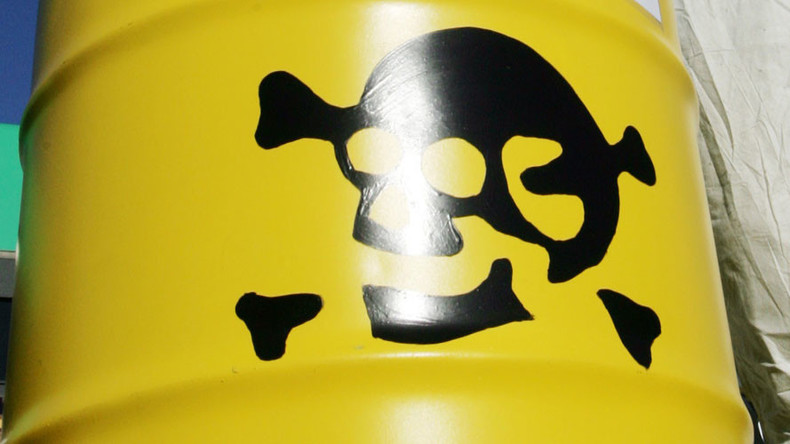 An all-clear notice has gone out after a chemical leak emergency prompted orders for La Porte, Shoreacres, and Baytown, Texas residents to take cover and turn off air conditioning and heating systems. This, as the Lone Star State deals with the needs of the victims of Hurricane Harvey.
"The chemical release has been contained and the Shelter in Place has been canceled," Harris County Homeland Security and Emergency Management announced Monday evening.
Hours earlier, the chemical anhydrous hydrogen chloride, which can cause eye, throat and nasal irritation, according to La Porte police, had leaked from a pipeline.
The shelter in place order covered areas around State Highways 146 and 225. Deer Park is not affected by the order, according to KTRK.
"Close all doors and windows and turn off heating or cooling systems," an emergency La Porte city notice said. "Stay off the phone so you can receive updates from Emergency Officials."
Harris County Homeland Security and Emergency Management issued an emergency message saying the La Porte Fire Department was "working on a leak from a pipeline in the area of HWY 225 and HWY 146."
A chemical spill at a Valero plant is the reported source of the emergency, according to KPRC.
La Porte police responded to the spill, KPRC reported.
La Porte is about 26 miles east of Houston and has a population of approximately 35,000.
Per City of Shoreacres: Chemical release notice. Shelter in place. Stay inside. Close windows/doors. Turn off air conditioning/ventilation.

— Harris County OHSEM (@ReadyHarris) August 28, 2017
SB Hartman Bridge Closed!!!!shelter in place in LaPorte for a chemical leak. We will open lanes once all clear.

— City of Baytown (@CityofBaytown) August 28, 2017