New US forces could arrive in Afghanistan within days – top military commander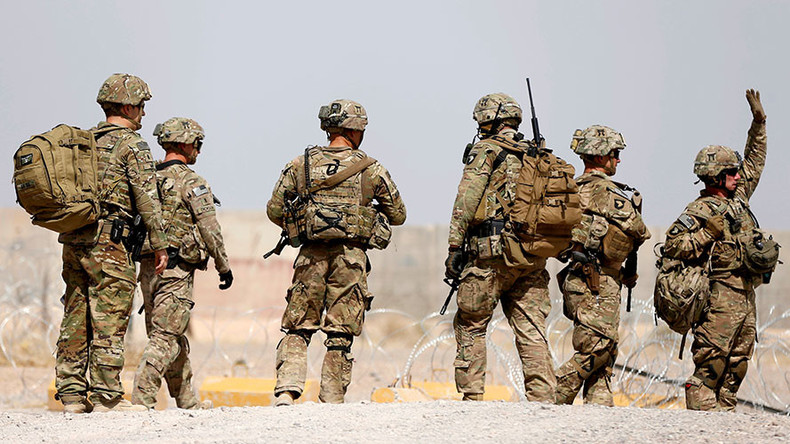 A high-ranking US military commander for the Middle East has announced that in a matter of days or a few weeks additional US troops could be deployed to Afghanistan, following President Trump's speech on a new strategy in the region.
The first new deployments of American military personnel will happen "pretty quickly," Gen. Joseph Votel told reporters on Tuesday, as quoted by AP.
Speaking to the media traveling with him to Saudi Arabia, the Pentagon military official, who spent last weekend in Afghanistan, estimated that the deployment might happen within days, or a few weeks. New troops should be ready to fight as soon as possible, he said.
"What's most important for us now is to get some capabilities in to have an impact on the current fighting season."
READ MORE: Trump's betrayal is complete as military-industrial complex rises to power
The announcement comes after President Donald Trump delivered his long-anticipated speech, revealing Washington's new strategy for Afghanistan. While there have been hopes the 45th US president would choose to end the 16-year hostilities, Trump announced that American troops would remain in the country for an indefinite term.
Saying that "conditions on the ground, not arbitrary timetables, will guide our strategy from now on," Trump pointed out that to have the upper hand on "America's enemies," no exact time or number references for the operation would be publicly revealed from now on.
He also called on NATO allies such as Britain to increase troops "in line with our own," adding "we are confident they will." In response to the speech, British Defense Secretary Michael Fallon has clearly praised Trump's course of action.
READ MORE: Trump's change of heart: Afghanistan strategy marks dramatic switch for US president
In Russia, the "fight to win" decision has been criticized, with a senior Russian senator saying that Washington never really planned to end its military presence in Afghanistan.
"The USA will never leave Afghanistan and they have never had plans to do so. This is a key region for them considering the need to influence Pakistan, India and China," Senator Frants Klintsevich from the Committee for Defense, and a veteran of the Soviet campaign in Afghanistan, told RIA Novosti.
The war in Afghanistan is the longest in US history, having claimed the lives of about 2,400 Americans. In mid-August, the Taliban released an open letter to Trump in which it claimed that the US military operation in Afghanistan was in vain despite the huge costs, urging the US leader to make a decision that would always see him remembered as an advocate of peace.