Police officer probed for mocking Charlottesville attack victim on Facebook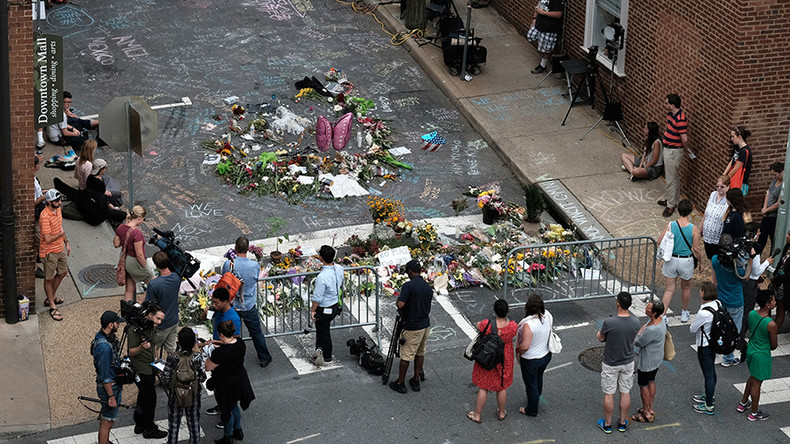 A Springfield police officer is being investigated after he wrote a Facebook comment saying "Hahahaha love this," in reaction to the Charlottesville car ramming by a white nationalist on the weekend that left one person dead.
"Hahahaha love this, maybe people shouldn't block road ways," Officer Conrad Lariviere wrote under a news story about the attack shared on Facebook by conservative commentator Ben Shapiro, MassLive reports.
Lariviere also wrote, "How do you know he was a nazi scumbag? Stop being part of the problem," in response to another commenter's post.
MassLive got in touch with Lariviere n on Facebook. He said he was not a racist and described his words as "a stupid comment about people blocking streets." His account has since been made private and his comment is no longer available.
"Never would I want someone to get murdered. I am not a racist and don't believe in what any of those protesters are doing," Lariviere told MassLive. "I'm a good man who made a stupid comment and would just like to be left alone."
Springfield Police Commissioner John Barbieri told MassLive he had been informed about the post.
"I took immediate steps to initiate a prompt and thorough internal investigation," he said. "If in fact this post did originate from an officer employed with the Springfield Police Department, this matter will be reviewed by the Community Police Hearings Board for further action."