FBI arrest a man for bomb plot in Oklahoma City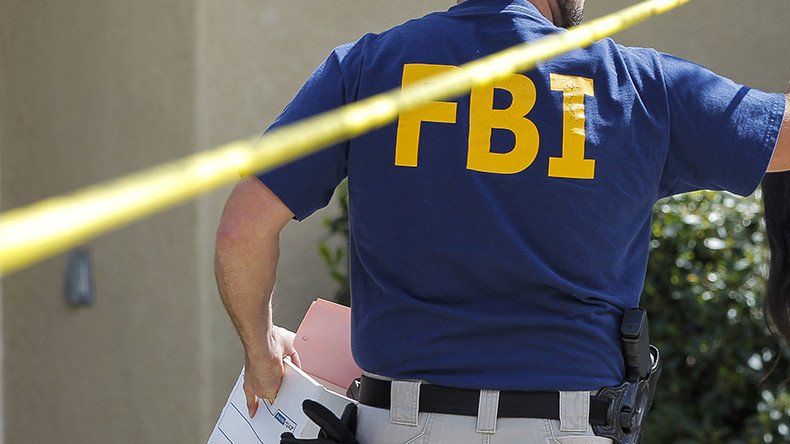 An Oklahoma man was arrested and accused of trying to blow up a van loaded with 1000lb of fake explosives in downtown Oklahoma City, the Justice Department said. The man was said to be upset with the government, according to court documents.
The FBI arrested Jerry Drake Varnell, 23, on Saturday morning, after he tried to detonate the van parked in an alley next to BancFirst in downtown Oklahoma City, according to a criminal complaint filed in federal court.
The complaint alleges Varnell initially wanted to blow up the Federal Reserve building in Washington, DC with a device similar to the one used by Timothy McVeigh in the 1995 bombing of the Murrah federal building in Oklahoma City. Before settling on the BancFirst building in Oklahoma City, his other potential targets were the IRS building in Maryland and a Bank of America data center in Texas, according to court papers.
After Varnell's intentions came to the attention of law enforcement, an undercover FBI agent posed as a person who offered to assist him. Over the course of a months-long undercover investigation, Varnell repeated statements about the extent of his hatred for the federal government.
"There was never a concern that our community's safety or security was at risk during this investigation,"said Kathryn Peterson, special agent in charge of the FBI in Oklahoma. "I can assure the public, without hesitation, that we had Varnell's action monitored every step of the way."
Varnell was said to have taken a series of action to advance his plot. He expressed a desire to blow up buildings but in a way that would minimize deaths or casualties, possibly detonating a device at night when offices would be mostly empty, according to the complaint. Varnell picked out the target, watched the construction of the fake bomb, loaded it on the van, and drove the van on Friday to the alley by the bank.
Officials said Varnell dialed a number on a cell phone twice after midnight, thinking it would trigger the explosion. Shortly after that, he was arrested.
Authorities said they also found a statement that he planned to post to social media after the explosion.
Varnell is charged with attempting to use explosives to destroy a building in interstate commerce. If convicted he could face a maximum sentence of 20 years in prison.
In October 2012, the FBI carried out a similar sting operation to thwart a bomb plot against New York's Federal Reserve Bank. They arrested a 21-year-old Bangladeshi man, Quazi Nafis.
Narfis was charged with attempting to use a weapon of mass destruction when he parked a van outside the Federal Reserve Bank that he thought was laden with 1,000 pounds of explosives and tried to detonate it using his cell phone. The explosive device had been supplied by an undercover FBI agent and was never operational, authorities said.
Nafis pleaded guilty, was convicted, and is serving a 30 year jail sentence.
An FBI affidavit said Nafis wanted to "destroy America" and that "the most efficient way to accomplish this goal was to target America's economy."
You can share this story on social media: