150 classic cars wrecked in massive Illinois blaze (PHOTOS)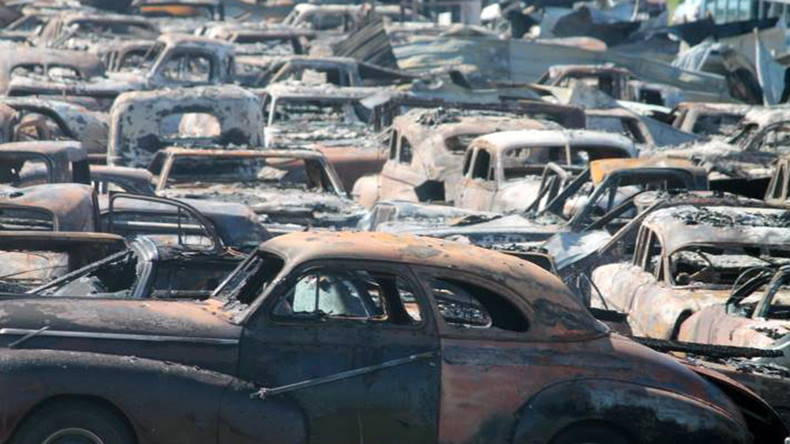 About 150 classic cars have been devastated by a massive fire that tore through five buildings holding vintage cars in southeastern Illinois.
Approximately 100 firefighters from 11 different departments battled the enormous blaze at Country Classic Cars in Staunton, Illinois, for three hours before getting it under control.
Classic Cars owner Russ Noel estimated that about 150 of his 650 vintage automobiles – dating from the 1920s to the 1980s – were destroyed, amounting to millions of dollars in damages.
So sad to hear about the massive fire at Country Classic Cars in Staunton, Illinois, on Route 66. Here are a few snapshots from a better day pic.twitter.com/Tr7FAuXx8i

— Brenda Priddy (@BrendaPriddy) August 9, 2017
READ MORE: Illinois approves first budget in 2yrs as 'junk' credit status looms
"They don't make them like this anymore," Noel told Fox News. "A lot of those cars in there, I'll never replace them probably."
The Illinois state fire marshal said they have not yet determined the cause of the fire, but the incident is still under investigation.