More migrants leave US for Canada, but crossings from Mexico spike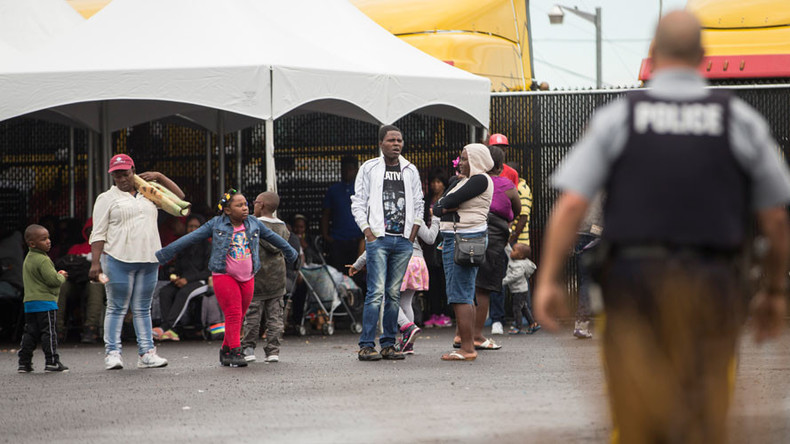 The number of migrants crossing into Canada from the United States has increased nearly seven times over last year. Meanwhile, the flow of illegal immigrants into the US through Mexico has also spiked this summer.
Many immigrants in the US who lost hope that America will ever allow them to stay have flocked to a Roxham Road dead-end in the state of New York, which has become an unofficial gateway to Canada for the migrants.
Read more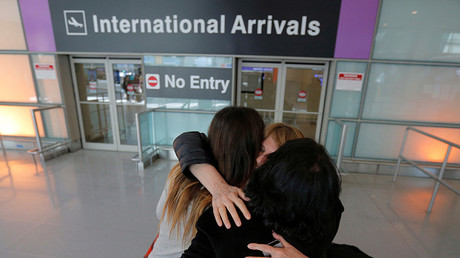 Over 1,170 people crossed into Canada's Quebec province last month, compared with 180 in July 2016, according to Francine Dupuis, head of a Quebec government-funded program that helps asylum seekers.
"All they have to do is cross the border," Dupuis told AP. "We can't control it. They come in by the hundreds, and it seems to be increasing every day."
They came to the US from across the world – places like Congo or Syria – but most of those making the crossing now are originally from Haiti, AP reported. The Trump administration said it planned to end a special humanitarian program which allowed 58,000 Haitians to temporarily stay in the US.
The administration's ban on refugees has also scared many who were hoping to get asylum in the US. Last month, the high school robotics team from Burundi that came to the US for an international competition disappeared from their dormitory in Washington, DC. Two of the six team members were later seen crossing the border into Canada.
The crackdown on illegal immigration, however, has not stopped the inflow of migrants through the US-Mexico border.
The number of people trying to get into the United States through its southern border has risen for the third consecutive month, according to the Department of Homeland Security, surging 15 percent in July compared to the month before.
DHS spokesman David Lapan could not explain why there was a spike in the summer, when authorities usually see a drop in the crossings in part due to hot weather.
"The short answer is we don't know what all of those causes are," Lapan told reporters.
In July, US Border patrol agents caught 18,198 individuals trying to illegally cross from Mexico. Despite the increase, the numbers are still way below 2016 levels, as there were 47 percent fewer arrests at the border in July than in the same month last year, government data shows.
On Tuesday, the US Department of Justice said that 49,983 of illegal immigrants have been ordered deported since February.
The DOJ also announced that it had hired 54 immigration judges since President Donald Trump took office – in addition to over 100 existing ones – in order to better carry out his January executive order on "Border Security and Immigration Enforcement Improvements."