'Americans should sleep well at night' – Tillerson on North Korea threat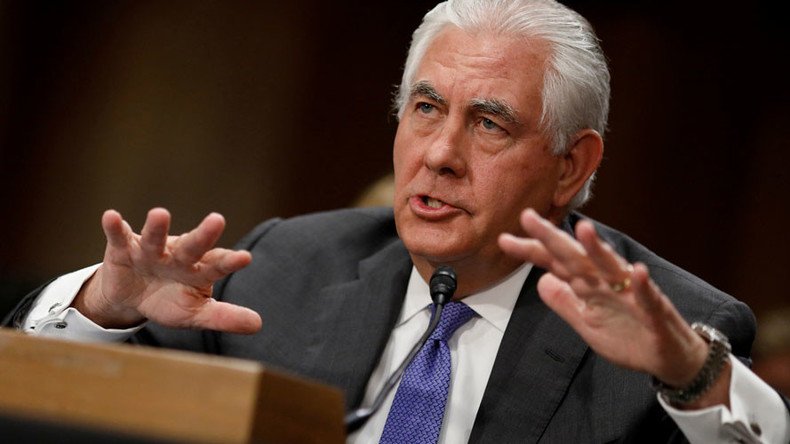 North Korea poses no "imminent threat" to the US and "Americans should sleep well at night," US Secretary of State Rex Tillerson said. His statement comes as both countries exchange strong words, raising concerns over possible military confrontation.
READ MORE: N. Korea ponders striking US base in Guam after Trump threatens Pyongyang with 'fire & fury'
Secretary of State Tillerson spoke to reporters before landing at a US airbase in Guam, which Pyongyang earlier vowed to hit with a medium-range ballistic missile.
US President Donald Trump added fuel to the fire on Tuesday, cautioning North Korea against making any more threats to the US.
Trump pledged that if the North Korean government continues with their threats, they "will be met with fire, fury and frankly power, the likes of which the world has never seen before."
"What the president is doing is sending a strong message to North Korea in language that Kim Jong-un would understand, because he doesn't seem to understand diplomatic language," Tillerson said. "I think the president just wanted to be clear to the North Korean regime on the US' unquestionable ability to defend itself… and its allies."
"Americans should sleep well at night," he added.
You can share this story on social media: