Google sacks equality memo author, 'gender stereotypes & conservative politics' under fire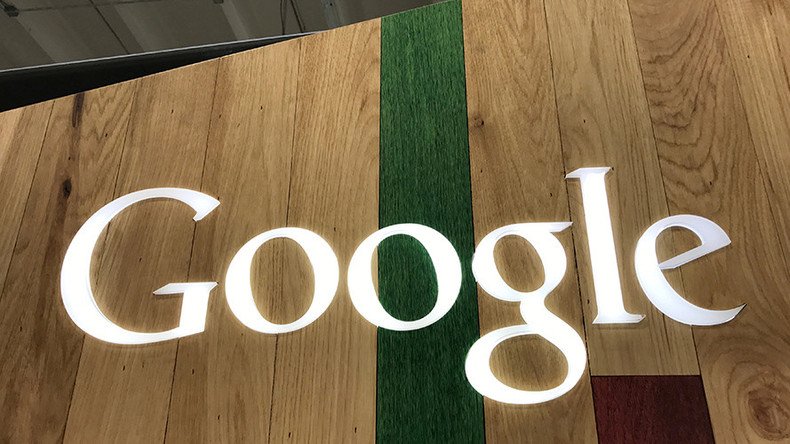 More negative press is plaguing Google, as an employee who distributed a politically incorrect internal memo has been fired, sparking a gender equality debate in the tech industry.
James Damore, the engineer at Google who composed the memo, has confirmed that he has been fired in an email. He states that he was dismissed due to "perpetuating gender stereotypes,"according to Bloomberg.
Those who are calling for the firing of James Damore and blacklisting him from work are exactly the types of people he warned about.

— Kielix (@KielixTTV) August 7, 2017
The memorandum in question was 10 pages and focused on accusing Google of silencing conservative political voices within the organization. The memo also argued that the shortage of women working in tech and leadership positions was due to biological and psychological differences. The controversial opinions became public over the weekend and forced Google executives to take a public stand on the issues.
"I value diversity and inclusion, am not denying that sexism exists, and don't endorse using stereotypes," the memo's first sentence reads, as a disclaimer.
Sundar Pichai, Google's CEO, sent a note to Google employees Monday which said that some parts of Damore's memo "violate our Code of Conduct and cross the line by advancing harmful gender stereotypes in our workplace," Bloomberg Tech reported.
Google's new vice president for diversity, integrity and governance, Danielle Brown, reportedly distributed a statement to staff at Google condemning Damore's views, while reaffirming Google's perspective on diversity.
"We are unequivocal in our belief that diversity and inclusion are critical to our success as a company," Brown said. "We'll continue to stand for that and be committed to it for the long haul."
Multiple employees sent their opinions over the message boards on Google and expressed their support of firing Damore, according to posts viewed by Bloomberg.
Many on the other side of the argument have taken to social media to express their dissatisfaction with Google's decision to terminate Damore. Some say that his firing amounts to silencing free speech in the company.
This assault on free speech is insane. Anyone who disagrees with you can lob a charge of "racist", "sexist", "Nazi", etc. and you're fired.

— Rudolf E. Havenstein (@RudyHavenstein) August 8, 2017
In her initial reaction to the memo, Brown said she was open to "difficult political views" stated by Damore in the memo, but she left open the possibility that Google would penalize him for violating policies set forth by the company.
"But that discourse needs to work alongside the principles of equal employment found in our Code of Conduct, policies, and anti-discrimination laws," Brown wrote, Bloomberg reported.
Google was already coping with this issue in court. The US Department of Labor brought a lawsuit alleging that the tech giant systematically discriminates against women.
Google denies the claims and says that it does not have a gender gap in pay. However, Google has refused to show the department any proof of this assertion. In a recently released demographic report by the company, males make up 69 percent of its workforce and 80 percent of its technical staff.
Eric Schmidt, the chairman of Google's parent company, Alphabet Inc., was asked by a shareholder in June if conservatives would be welcomed at a company like Google.
"The company was founded under the principles of freedom of expression, diversity, inclusiveness and science-based thinking," Schmidt said, according to Bloomberg. "You'll also find that all of the other companies in our industry agree with us."
You can share this story on social media: