Spies over Seattle: What's behind a mystery US Air Force plane?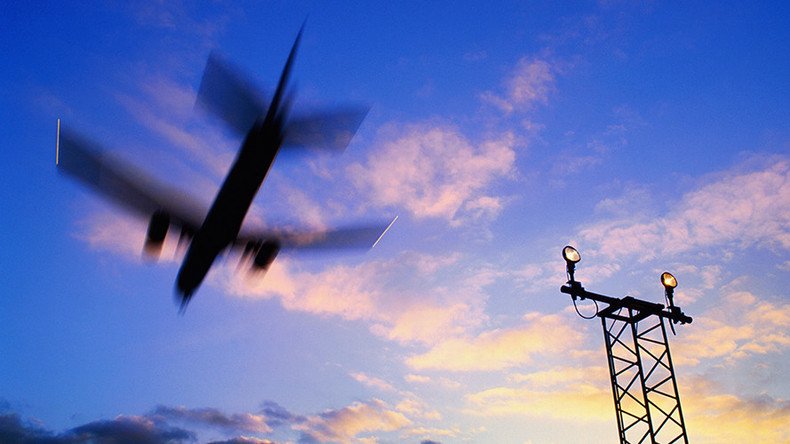 A US Air Force spy plane has been flying circles above Seattle for over a week. The military says it is on a routine training mission, while aviation analysts speculate it could be testing new surveillance technologies.
The plain gray CN-235-300, with a call sign 'SPUD21' and serial number 96-6042, has been flying over Seattle since late July, according to FlightAware data pointed out by analysts Tyler Rogoway and Joseph Trevithick.
Aside from a weekend stop in Portland, it appears to be based out of Boeing Field International (BFI). Rather than from Boeing's military ramp, however, the plane is operating out of Clay Lacy Aviation, the high-end private jet center often used by military aircraft.
The US Northern Command (NORTHCOM) and its subordinate Joint Task Force-North (JTF-N) both told Rogoway and Trevithick they were not tracking the aircraft or its mission. They received the same answer from the US Air Force Special Operations Command (AFSOC), while the US Special Operations Command (SOCOM) forwarded yet another query on the issue back to AFSOC, they said.
On Friday, AFSOC public affairs officer Matt Durham told RT America that the plane is one of theirs, and that its activity was "just a training mission."
The CASA/IPTN CN-235-300 is a heavily modified version of a transport airplane originally designed in the 1980s as a Spanish-Indonesian joint venture. The US Air Force operates 13 of them, while the US Coast guard has another 18 in a different configuration.
Rogoway and Trevithick describe the mystery spy plane as "covered in a dizzying array of blisters, protrusions, humps and bumps," including missile warning detectors, flare dispensers, and microwave and ultra-high-frequency antennae. Another antenna array on the bottom of the plane suggests the presence of a communications intelligence suite, while a rectangular structure mounted on the left side of the plane appears to be a visual intelligence-gathering installation.
One possible candidate is the DB110 reconnaissance system, often mounted in pods on F-16 fighters in reconnaissance roles. Another possibility is the wide area aerial surveillance (WAAS) camera system, recently mounted on drones operated by a Boeing subsidiary Insitu.
The plane can thus capture a massive amount of detailed imagery, as well as radio communications and mobile and satellite phone chatter.
"So if a picture is akin to a thousand words, this persistent type of wide area aerial surveillance is equivalent to an entire novel or even a series of novels," Trevithick and Rogoway wrote.
The two analysts speculate that the plane is flying either missions or training exercises for the secretive Joint Special Operations Command (JSOC) or a civilian agency. This particular aircraft, they said, is "commonly associated" with the top-secret 427th Special Operations Squadron.
While the US military is prohibited from spying on Americans, the Pentagon has previously admitted to letting law enforcement and disaster response agencies use its surveillance drones. The practice was declared "fully compliant with laws, regulations and national policies for UAS support to domestic civil authorities."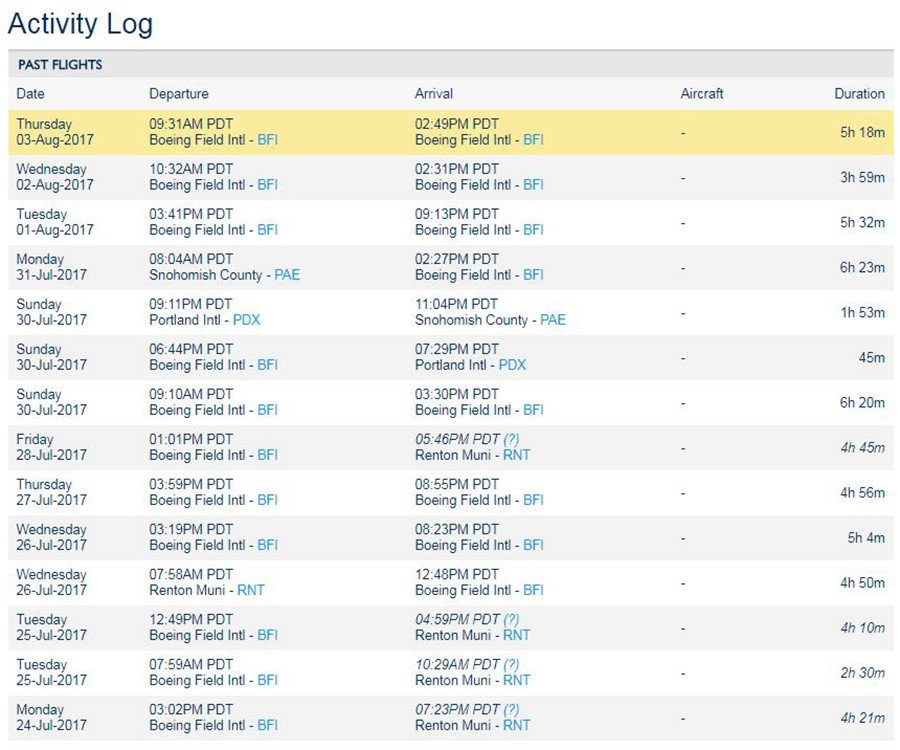 You can share this story on social media: